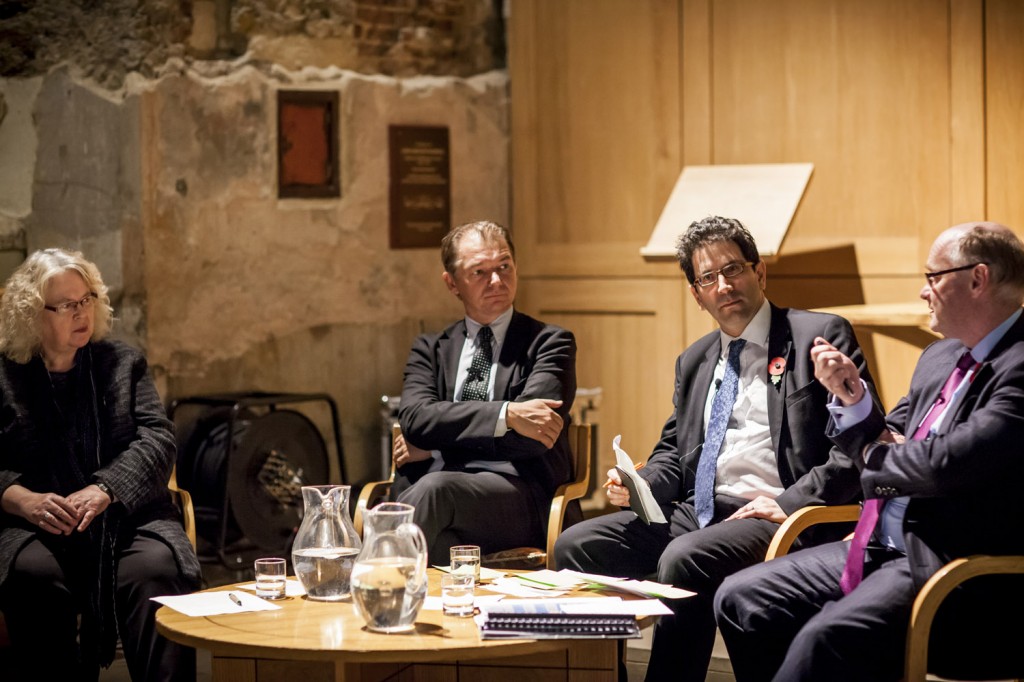 LEADING banker Douglas Flint, Chairman of HSBC Holdings has argued that large multinational banks play a key role in avoiding financial collapse at a City debate on the future of EU banking regulation hosted by London's Green MEP, Jean Lambert.
He said those countries hardest hit by the economic crisis of 2008 – such as Ireland and Spain – had a large number of smaller banks.
But Belgian Green MEP Philippe Lamberts argued that, on the contrary, banks that are 'too big to fail' are undemocratic and 'too dangerous to exist'.
The HSBC boss also argued that government bank support was needed to ensure risk-taking in the finance industry – and was again countered by Mr Lamberts, Banking Spokesperson for the Greens/EFA group of MEPs in the European Parliament. Both agreed that the simplification of banking was necessary.
Greens have played a key role in promoting new EU-level banking regulations, including successful calls for a cap on bankers' bonuses, a 'Robin Hood' tax on financial transactions, a ban on high-frequency trading – and the division of retail and investment banking.
Greens have also argued for increasing diversity in the banking sector, with more smaller, community-owned, banks, with a view to investing in the real economy rather than making cash a tradable commodity and developing of 'exotic' products.
The packed debate, entitled 'Making Banks Work For Us', took place at 78 Bishopsgate in the heart of the City of London yesterday, and was moderated by Jonathan Rosenthal, International Banking Editor with The Economist.
"Greens want to see a cap on bankers' bonuses, a Robin Hood Tax – and a return to smaller, community-run, banks," said Ms Lambert.
"My Party would also like to see greater transparency in and democratic control over the sector, as well as end to banks' autonomy over money creation: these are the very minimum conditions for a banking sector that would be working for all of us in society – not just the banks themselves."
"We need to ensure that the banks operate for the common good – for society and the environment – not just their own bottom line."