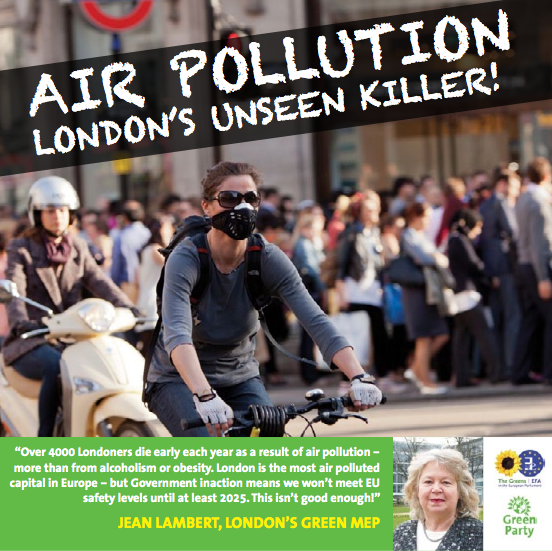 04/04/2014 EURO-MPs have agreed to allow airlines to continue to pollute with impunity – in the vague hope that the sector will clean up its act in future.
They have voted to let most of the sector – the fastest growing contributor to greenhouse gas emissions – remain outside EU climate change mechanisms for another four years.
Greens – who had sought to force the airline industry to play its part in tackling climate change immediately – were critical of the deal.
London's Green MEP Jean Lambert said: "The latest report by the United Nations is clear that climate change is happening now and that the poorest are paying the heaviest price.
"But the scientists say we can still turn things around if we cut greenhouse gas emissions quickly enough.
"We know that aviation is the fastest growing contributor to these emissions, so to keep them out of any mechanism to reduce them is basically saying cheap flights are more important than tackling climate change.
"Today's decision will mean four more years of airline emissions, undermining the reductions from most other industrial sectors in the EU.
"It is reckless to abandon previous agreements to include a third of the world's aviation sector in climate change reduction targets in exchange for a vague promise on a global scheme – with no guarantees at all – in the distant future."
She added: "We need to take measures to reduce greenhouse gas emissions from transport now – not in four years time."