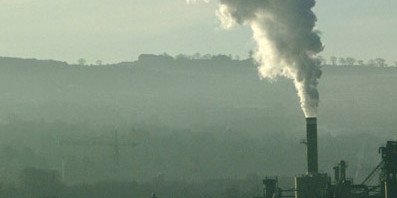 Apr 2014: Jean wrote the following letter to The Daily Telegraph about the air pollution in London:
Sir
Writing in your pages, London Mayor Boris Johnson insisted "you don't have to tell me that poor air quality is a threat to health", described the present situation as "intolerable" and promised "we can beat it". It was more hot air from a Mayor who hasn't not taken the worsening problem of London's toxic air seriously enough.
If Johnson really wants Autumnal London air to "be Alpine in its freshness" or, in Spring, "like champagne", he's going to need to take the problem much, much more seriously than he has been to date. His claim that he's already spearheading a "relentless drive to reduce pollution" is pure fantasy.
The truth is that Johnson's complacency about air pollution is staggering and a real danger to Londoners' health. As Baroness Jenny Jones has pointed out, after six years as Mayor his big idea for action is the ultra-low emission zone which will take another six years to get started. It's just nowhere near enough.
The London Green Party is, to borrow Johnson's flowery language, the only party really "embarked on an irreversible programme to make London's air positively superb." The Green Party is the only major party taking the issue of air pollution genuinely seriously and calling for workable solutions – like a ban on idling for parked cars – to the rising problem. We need to cut the amount of automotive traffic on our city centre roads and move towards cleaner transport solutions. Only then will we be able to live in a cleaner, happier and healthier city.
Jean Lambert, London's Green MEP
The letter was a response to this piece from London mayor Boris Johnson.
A version of the letter appeared here today, April 10th, 2014.