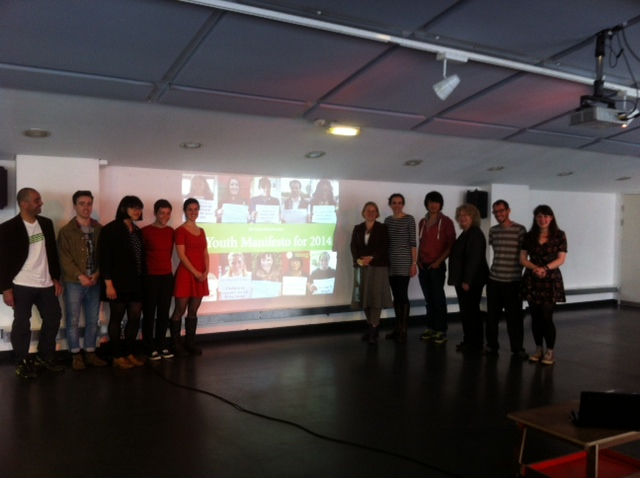 May 13th 2014
LONDON Euro-MP Jean Lambert has joined forces with the only female candidate to be the next President of the European Commission – German Green MEP Ska Keller – to call for the abolition of all university and college tuition fees.
Ms Lambert and Ms Keller – speaking in London after a YouGov poll revealed that only 41% of 17-21 year olds are planning to vote in the upcoming elections – were being hosted by the youth-wing of the Green Party of England and Wales, as it launched its manifesto ahead of next week's election to the European Parliament.
Ska Keller, now 32, was one of the youngest MEPs to be elected to the European Parliament in 2009.
Ms Lambert, who is a member of the European Parliament's cross-party Intergroup on Youth Issues, said: "Across the UK young people are really feeling the squeeze, and they're fed up with politicians turning their backs on them.
"I'm here with Ska today to try to demonstrate that some politicians do care, and are calling for policies deigned to improve the lives of younger people.
"I hope everyone will vote next Thursday, and have their say on the future of Europe."