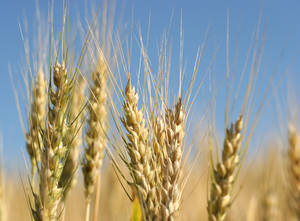 EURO-MP Jean Lambert has urged Environment Secretary Owen Paterson to reject an EU proposal to relax rules on the growth of GM crops.
Ms Lambert has asked Mr Paterson to vote against plans which could allow EU countries to make their own decisions on whether or not to grow GM crops – arguing the proposal would undermine the popular principal of keeping the EU GM-free.
She said: "This proposal would mean individual countries would be subject to direct lobbying from bio-tech companies – and could lead to democratically-decided bans being overturned on the basis that another nation had allowed a particular crop to be grown.
"It also makes no reference to cross-border contamination – and the fact that many EU countries have different attitudes to GM crops despite sharing common borders.
"Environment Ministers from across the EU will make a decision next Thursday, June12 – and I hope Mr Paterson votes according to the wishes of most UK citizens and rejects a move which could lead to GM crops being grown across the EU."
For background information from GM Freeze, click here.