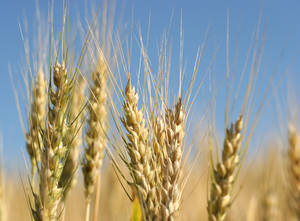 13/6/2014
EURO-MP Jean Lambert has condemned a decision by EU Environment Ministers that campaigners have warned could open the door to new Genetically Modified (GM) crops being grown across the UK by next year.
Ms Lambert, London's Green MEP, said the decision, to allow individual EU countries to 'opt out' of EU decisions on authorising new GM crops, would hand power to the bio-tech industry.
"The appropriate level for making decisions about GM crops is the EU," she said.
"Any decision-making at a national level raises concerns about cross-contamination across borders, and the often huge mismatch between the powers of the nations concerned and the bio-tech industry.
"This decision, which was proposed by the Greek EU presidency and made yesterday with the full support of the UK's pro-GM Environment Minister Owen Paterson, must be overturned when it comes before MEPs.
"Greens will oppose it – in line with the clear majority of UK residents' wishes – and I hope other party groups will do so too."
The decision has been widely condemned by anti-GM and consumer groups from across the EU. One such group GM Freeze said the decision could mean 'GM crops planted in UK fields as early as next year'.