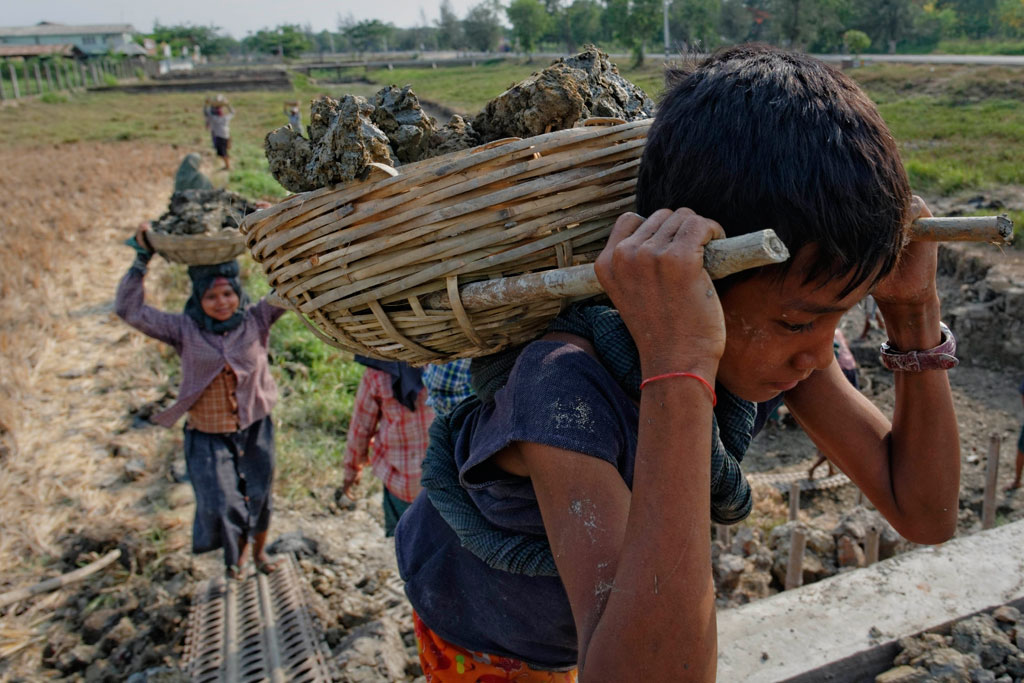 13/6/2014
GREEN MEP Jean Lambert has said the EU should step up efforts to eradicate child labour around the world put putting the issue on the agenda of all future trade meetings.
Ms Lambert, speaking on World Day Against Child Labour, said there were about 168 million children working around the world – about half of them in hazardous conditions – mostly to meet the basic needs of their families and deal with poverty and financial insecurity.
"Much of this work – which is preventing children from receiving a proper education and is trapping whole communities in cycles of poverty – can be eliminated if governments extend a basic social safety net to all," said Ms Lambert.
"Put simply, decent social protection – sick pay, health care, pensions, unemployment protection and parental benefits – is a useful step to eliminating child labour, as the International Labour Organisation (ILO) has observed.
"By itself, it isn't enough: we need whole community solutions and, above all, people to believe that all child labour is unacceptable.
"Engagement with the EU is often a catalyst for improved social measures, but about five billion people, that's almost three-quarters of the world's population, are not having their basic welfare needs met."
The Green Euro-MP, who chairs the European Parliament's Delegation to South Asia, which includes Bangladesh and Pakistan, said it was also crucial that all EU countries got their own houses in order – and didn't dilute social protection in the name of financial austerity.
She said the UK, in particular, must take care to ensure the bedroom tax and spiraling housing costs coupled with wages that are declining in real terms, other benefit changes and increased training costs aren't driving any teenagers to leave education early to seek work.
She made her comments as the ILO began its campaign to 'Red Card to Child Labour' campaign, ahead of the FIFA World Cup, which began yesterday in Brazil.
In January Ms Lambert, a member of the European Parliament's Employment and Social Affair Committee, raised the issue of child labour in Bangladesh with the European Commission.
In particular, she raised concerns that some 'micro-finance' schemes, in which poor entrepreneurs are lent small sums of cash either to establish themselves in self-employment or to start businesses could actually be encouraging child labour as families seek regular incomes to pay back the small loans.
She asked whether such schemes, where they were funded by the EU, were assessed for their impact on child labour.
EU Development Commissioner Andris Piebalgs said the EU was committed to ensuring that children's rights were upheld throughout the world – and, in particular, was committed to the eradication of child labour in all the countries with which it does business.
Ms Lambert added: "I am delighted to hear that the EU is determined to play its part in the fight against child labour around the world.
"Requiring real commitment on extending social protection from trading partners is one way it could really make a difference, and I hope, as the world marks World Day Against Child Labour today, that the ILO succeeds in its efforts to show the 'Red Card to Child Labour'."