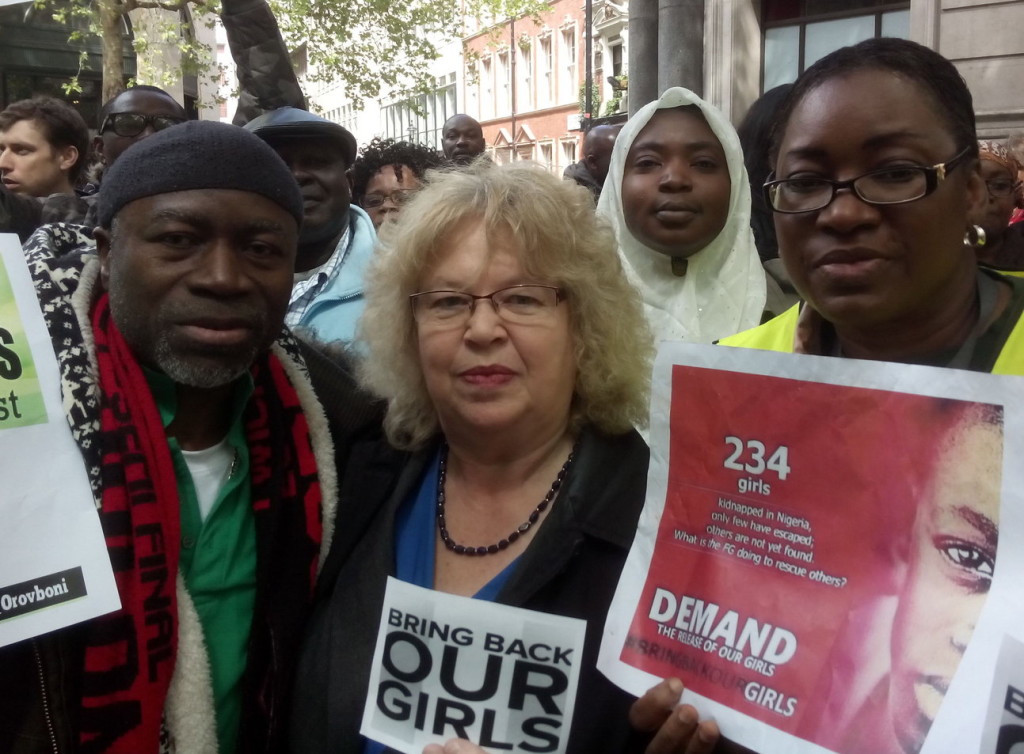 LONDON'S Green MEP Jean Lambert has prompted the European Parliament to call for international action to help bring peace in Nigeria's long-running conflict with extremists Boko Haram.
Boko Haram has brought violence to parts of Africa's most-populous country for over a decade, killing thousands – Christians, Muslims, government employees and targeting schools and public places.
In April the group made headlines around the world when it abducted some 276 girls from a school in Borno state; over 200 girls remain missing, and are thought to be at risk of being sold into slavery or forced marriages.
And things are getting worse: the rate and spread of attacks is increasing.
The government response has been heavily criticised, often relying on indiscriminate violence rather than targeted intelligence.
Some 10,000 refugees have fled to neighbouring countries Niger and Cameroon and a state of emergency has been in place in three states for more than a year. Many more remain internally displaced within Nigeria.
"Tens of thousands are suffering at the hands of this terror," said Ms Lambert.
"It has sparked a refugee crisis, that is in turn putting huge strain in the water and food supplies of an already severely-impoverished region.
"Obviously our starting point is expressing our deepest sympathy for all affected by this violence, but the violence has gone on long enough.
"The EU is engaged in Nigeria on issues such as governance and peace-building, as is the UN.
"The Nigerian Government must now take concerted action to tackle the violence and develop Nigeria's true potential.
"This means tackling corruption so that its wealth can be used to reduce inequalities within and between regions, especially the growing North-South divide.
"The Government must also guarantee the rule of law and protect the human rights of its citizens."
Ms Lambert proposed a resolution to condemn the violence and call for a greater role for the UN, EU and UNICEF at the European Parliament. It was passed with a huge majority.
For the full text of the resolution, see here.
For a video of Jean speaking in the debate, see here.