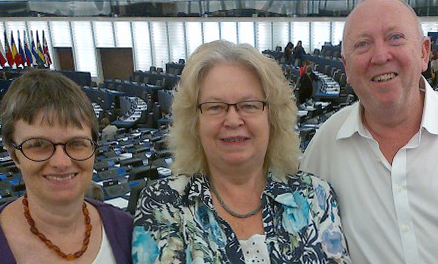 22/10/2014
MEPs will vote today at the European Parliament in Strasbourg on an amendment put down by Keith Taylor MEP for South East England and Bas Eickhout MEP on behalf of the Greens/EFA Group to stop subsidies for bullfighting from the European Union.
At the moment, the EU subsidises the controversial sport of traditional bullfighting in Spain to the tune of £13.5 million a year via European farm subsidies.
Jean Lambert, Green MEP for London said:
"Bullfighting may still exist in the collective imagination romantically linked with Hemingway and Spanish tradition. This is exactly where bullfighting should be – in fiction and in the past. It's a bloody anachronism that should be removed, the EU cannot fight for animal protection while justifying this subsidy."
Keith Taylor Green MEP for South East England said:
"Bullfighting is a very cruel industry which would entirely collapse if the EU withdraws its funding and so it should".
Molly Scott Cato, Green MEP for South West England said:
"Agricultural support in the EU should be to support small and family farms producing food for their local community. Most people would be shocked to know that public money goes to supporting this barbaric and outmoded activity."
ENDS
The Green have an online petition against EU subsidies for bullfighting. If you haven't done so already please consider signing it.  See update below.
October 2015 update: The above petition has been updated and can be signed at http://supportgreens.eu/CUSTOM-URL-stop-eu-subsidies-bullfighting.