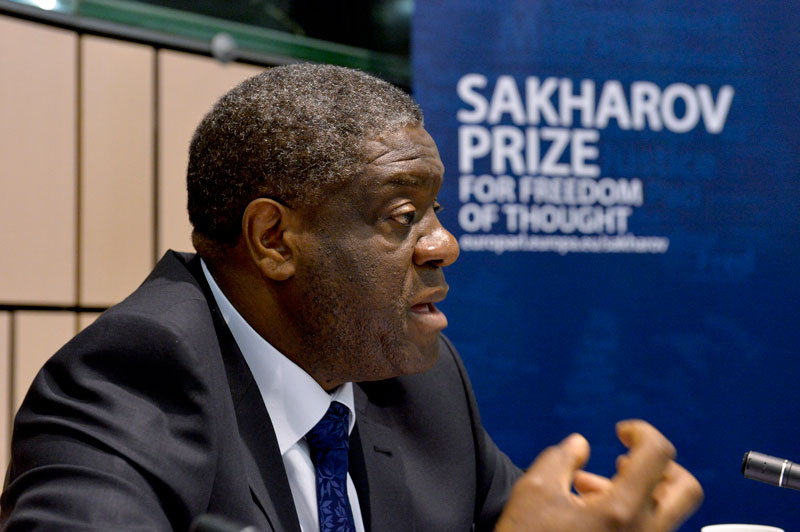 26.11.2014
Congolese gynaecologist Denis Mukwege is this year's recipient of the Sakharov Prize for Freedom of Thought. The European Parliament has been awarding the Sakharov Prize for 16 years to exceptional individuals or organisations for their efforts to foster human rights and freedom of expression.
Jean Lambert said "Denis Mukwege is an inspiring figure who has not only done much to help individual victims of rape in DRC but has also helped to raise the issue of rape as a war crime at the international level. He is clear that men cannot remain silent but must speak out against the small minority who can set their humanity aside and use rape as a weapon of war '
Dr Mukwege received the award during a special ceremony in Strasbourg today, 26 November.
About the Sakharov Prize
The prize is named after Andrei Sakharov (1921-1989), the Russian physicist who won the Nobel Peace Prize in 1975 for his work to defend human rights and highlight the dangers of the nuclear arms race.
Supporting human rights
The European Parliament takes all human rights violations seriously, no matter where they take place. MEPs regularly highlight abuses, help monitor elections around the world, ensure that human rights are protected in the EU's external economic and trade agreements, and award the Sakharov Prize for Freedom of Thought every year.