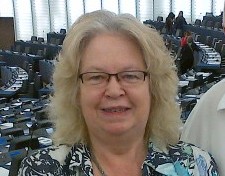 31/01/2015
England's 3 Green MEPs have today issued a joint statement on their response to Liz Truss, Secretary of State for Environment Food and Rural Affairs, on proposals to change local air quality management (LAQM). In the UK, air pollution is higher than limits decreed to be safe. Annual UK deaths attributable to nitrogen dioxide (NO2) and dangerous airborne particles (PM2.5) are estimated at 55,000 people.
The Supreme Court has taken the step of declaring that the UK Government is failing to protect people from dangerous levels of air pollution. This is because the UK has one of the worst records of all EU Member States on nitrogen dioxide emissions.
Jean Lambert, Molly Scott Cato, and Keith Taylor, as MEPs representing London, the South West and the South East regions in the European Parliament, said:
'Without doubt we have failed. Time for talking is over and something must now be done.
'The Government must radically change its approach before even more lives are lost – because that's the reality. The Government should seek to improve and strengthen the current local air quality management system, rather than undermine it with delays and obfuscation.'
Proposals from the Greens include recognising the need for greater co-ordination and co-operation, and for more resources to be committed by central Government to make local action effective. One of the Defra plans is to close a large number of air quality monitoring stations, which will lead to the loss of valuable data. This will prevent accurate reporting, without which progress cannot be properly checked.
Concluding, Molly, Keith and Jean said:
'We reject the plans put forward by Defra in the consultation document on the changes to local air quality management. We don't believe that they are in any way sufficient to remedy this urgent problem.
'The Government is failing yet again to meet legal air quality limits determined by EU legislation over a decade ago. The Government must propose different options – immediately, to strengthen and better resource local air quality monitoring. Delays will mean more early and avoidable deaths.'
-ends-