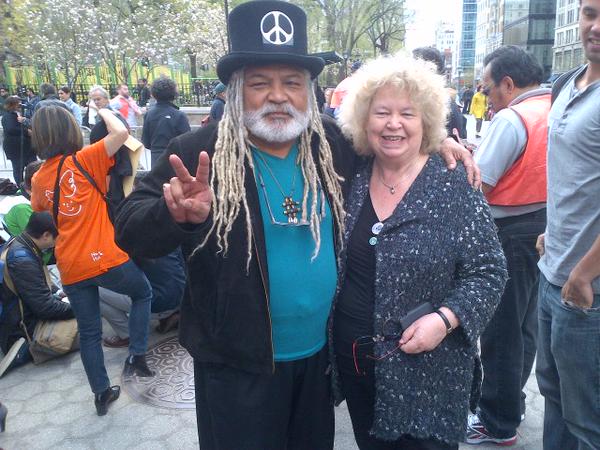 25.04.2015
Ahead of the United Nations Non-Proliferation Treaty Review Conference in New York, Green MEP Jean Lambert will speak and participate in a number of anti-nuclear events in the city, and will take part in sessions relating to the main UN conference.
Speaking at a workshop entitled 'Disarm Now: Breaking the Cycle of War and Nuclear Weapons!' organised by CND as part of the Peace and Planet conference in New York on Saturday, April 25th she will say:
'Trident is not only eye-wateringly costly it is a relic.  Nobody can think we would actually deploy a nuclear weapon, the world has changed. In the UK where people are using food banks it is surely long over-due to admit the simple truth: the money is better used elsewhere, almost anywhere else.
'Continuing to maintain that weapons of mass destruction are necessary ignores peaceful and constructive investments. Investments like securing our energy needs through renewable energy, or the provision of zero-carbon housing.
'We can develop high-quality jobs through ensuring a living wage, decent working hours, protection against unfair dismissal and so many other initiatives that the UK government considers unnecessary.
'It is 2015 and in the UK we are entering the final days of an election campaign that sees other national parties out-doing each other to show macho support for Trident. It is depressing but more than that is symptomatic of a broken system. Across the world Greens continue to stand up for humanity and for that profoundly important but invisible thing to other politicians – the very future of our planet. The UK coalition government say that they can give an assurance that the UK will not use or threaten to use nuclear weapons against non-nuclear weapon states parties to the NPT that are compliant with the treaty.
'There is currently no direct threat to the UK that could ever be neutralised through deploying a nuclear weapon, it is an insanity and one that must stop if we want, and we of course do want, a just and sustainable peaceful world.'
Jean also spoke at another workshop and addressed a rally in Manhattan.
75% of Labour candidates polled oppose Trident, it's clear that internal pressure on the Labour leadership is weak – with more Green voices to support progressive policies and end support for ideas from a different age, this country can invest in what matters, where it matters: schools, hospitals and housing – not waste 100 billion pounds on a relic.