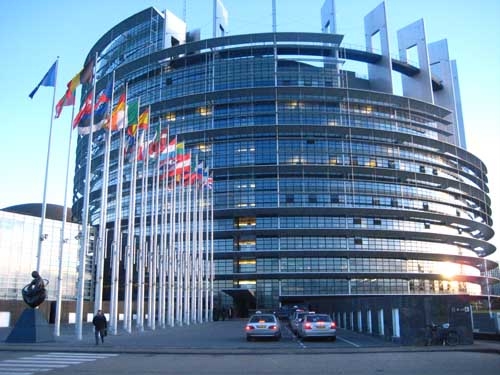 29.04.2015
A press conference will take place today in the European Parliament in Strasbourg on the Mediterranean and EU migration and asylum policies. It was live-streamed using the hash tag #silenceisnotenough and focused on the proposals from the Greens – strong critics of the current EU proposals. The event is ahead of Parliament's debate where the Green/EFA group will call on the Commission for:
    a full-fledged rescue operation;
    more resettlement; by establishing a minimum binding quota for the distribution of asylum seekers amongst all Member States
Speaking at today's session Jean Lambert, Green MEP for London, who has been involved in much of the EU's asylum legislation said:
'It is crystal clear that immediate action is needed to prevent further loss of life. An EU-funded programme for more search and rescue of refugees is vital and over-due. So far we have seen a plan that focuses on smugglers and return programmes. This doesn't address why people come or how they are to find a safe way into the EU. Frontex is border control, it's not a rescue operation.'
The UK declined to take part in Frontex' Operation Triton in 2014, on the grounds that more migrants and asylum seekers would make the journey if they were confident they would be rescued. By November 2014 over 200,000 refugees and migrants had arrived by sea in the Mediterranean, compared to 60,000 in 2013. 160,000 were received by Italy, 40,000 by Greece.