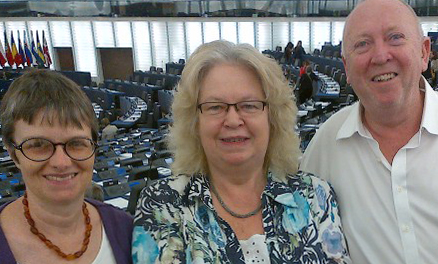 23/10/2015
Jean Lambert, joined by fellow UK Green Party MEPs Keith Taylor and Molly Scott Cato, and Green MP Caroline Lucas, has called on the UK Government to abandon its plans to end the Feed-in Tariffs.
Responding to the DECC consultation, they pointed to the importance of increasing renewable energy, which can reduce costs to consumers, as well as being valuable in terms of jobs and reducing carbon emissions. They urged the Government to rethink its proposals and keep the Feed-in Tariffs, which are vital for boosting UK renewable energy capacity.
You can read their joint consultation response here.
It was also sent to Chancellor George Osborne and Energy and Climate Change Minister Amber Rudd.
–