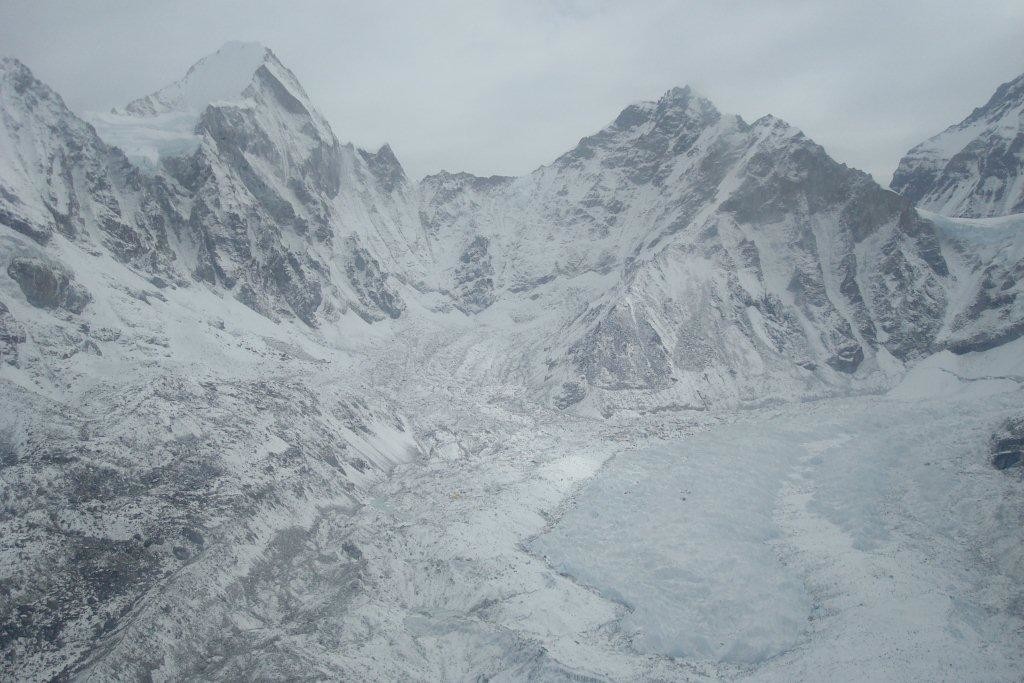 12.11.2015
Even if an agreement is reached in Paris to limit global warming to 2° Celsius, up to 80 percent of the glaciers in the Himalayas may still be lost by 2100. This was one of the key messages given by Dr. Philippus Wester, chief scientist at the International Centre for Integrated Mountain Development (ICIMOD), at a meeting chaired by Jean Lambert MEP in the European Parliament on the effects of climate change in South Asia.
The Himalayan glaciers are a source of freshwater for 10 major river systems in Asia, making it a lifeline for about one third of the world's population. Dr. Wester highlighted that fact that the whole of Asia is likely to warm this century in line with global average predictions of 2°C, and the increased likelihood of extreme rainfall and drought events. Even more worrying, ICIMOD predicts the Himalayan mountain range will see a temperature increase of about 3-4°C, almost double the global average.
As the meeting was focused on the upcoming COP21 negotiations in Paris, a number of representatives from South Asian embassies also took the floor to outline their position and what they hoped to achieve in Paris. Having heard the mountain perspective, the Ambassador to the Maldives, the country with the lowest natural highest point at 2.4 metres, took the floor to highlight that the country is already dealing with an increase in 'freak waves' which threaten to submerge islands entirely. 'The Maldives fully understands that melting glaciers link to rising sea-levels.' The Maldives (currently chair of the Alliance of Small Island States) called on the EU to support them in seeking a binding deal in Paris, as without one, the country may soon cease to exist.
The Nepalese representative made the link between Sustainable Development Goal 13 and COP21, highlighting that it is often the most vulnerable countries and people within the countries who feel the impacts of climate change the hardest. With a proposed EU-Bhutan cooperation agreement on climate change on the table, the Bhutanese representative stressed the need for a lot more resources on adaptation and mitigation. Bhutan is one of the only 'carbon-negative' countries in the world, its forests absorbing more emissions than the country emits, yet feels the negative effects of climate change like its South Asian neighbours.
Following the meeting, Jean Lambert, London's Green MEP and Chair of the European Parliament South Asia Delegation said:
'We have heard resoundingly today from intergovernmental organisations and countries alike that it is essential the COP21 negotiations yield a legally binding, ambitious agreement if we are to have a hope at ensuring a sustainable future. South Asia is home to about one third of the world's population, many of whom are some of the poorest in the world and who depend on the region's icy mountains for their water. Climate change hits vulnerable people the hardest, and we have seen this happening already with devastating floods, droughts, and heatwaves destroying livelihoods in the region over the past few years.'
The European Parliament recently voted its position on the upcoming COP21 summit, underlining the need for the EU to push for a binding deal that limits global warming to below 2°C. Jean commented: 'Small island states are clear – even two degrees is too much to guarantee their survival. And for the mountain water system, plus two degrees at ground level can mean four degrees on Everest. The Paris Conference has to deliver.'