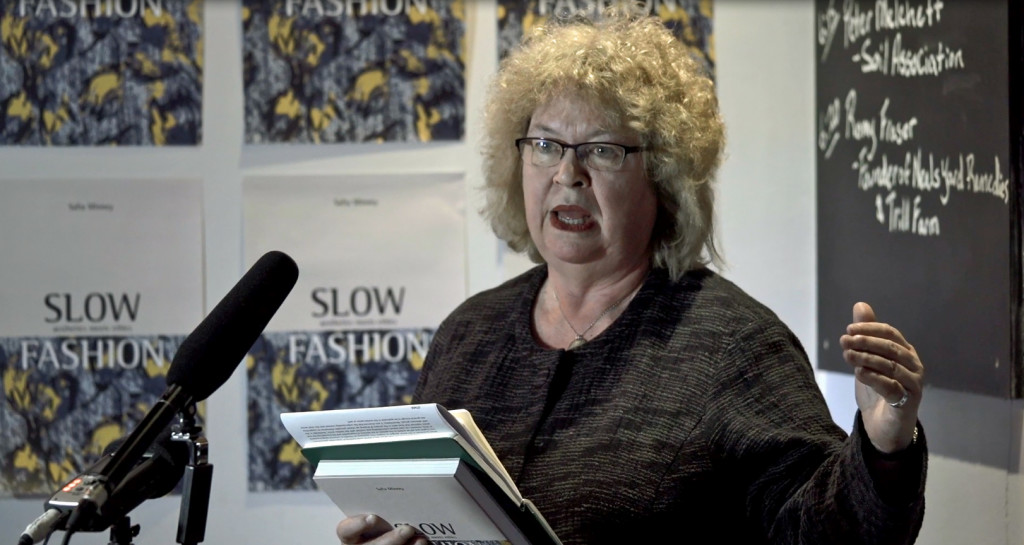 24.04.2016
'Who is paying the real price of our clothing?' This was the key question at a film screening and debate Jean hosted in the European Parliament to highlight environmental and human rights abuses in the garment industry.
The movie 'True Cost' is a ground-breaking documentary film that pulls back the curtain on the human and environmental costs of the fashion industry. There are roughly 40 million garment workers around the world. They are some of the lowest paid workers in the world. In developing countries the industry consistently sees the exploitation of cheap labour and the violation of workers', women's, and human rights.
Read more about the movie and watch the trailer at: http://truecostmovie.com/
Jean was joined for a debate by Safia Minney, London-based Fair Trade advocate and founder of ethical fashion company People Tree – www.peopletree.co.uk – who is proof it's perfectly possible to build ethical and sustainable principles into business planning.
Mario Ivekovic, President of the Croatian trade union Novi Sindikat, and Roel Nieuwenkamp, chair of the Organisation for Economic Co-operation and Development working party on responsible business conduct also joined the debate.
The event heard what more regulators and consumers can do to get companies to clean up.
Jean said: "One of the legacies of the terrible factory collapse in Bangladesh three years ago that killed more than 1000 people is that global brands now know that consumers will punish them, that campaigners will pursue them and that workers, wherever they are, have a right to work in a fair and safe environment. Legislators and consumers must keep up the pressure on companies to clean up."
Later in the month Jean attended the launch of Safia Minney's book 'Slow Fashion' in London. "It's really important we develop due diligence throughout the whole supply chain process so we can have confidence what we're wearing didn't cost somebody their life," she told the audience.
These events are the latest in Jean's work in the wake of the Rana Plaza factory collapse disaster in Bangladesh in 2013.
You can pledge to help reduce the cost of fast fashion here.