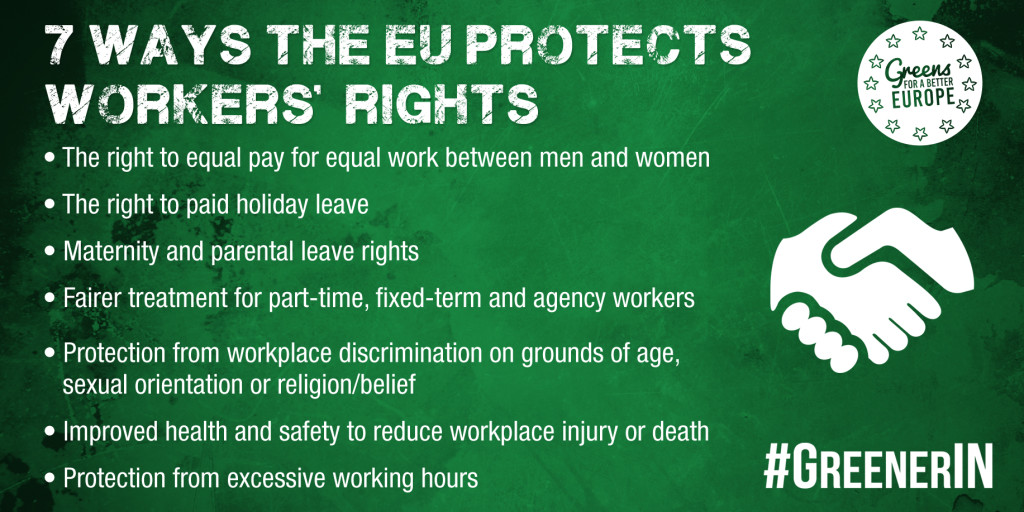 14th June 2016
Jean responded to an article published in the Times newspaper, written by Gisela Stuart MP and Andrea Leadsom MP, arguing that workers' rights would be safe if the UK votes to leave the EU in the referendum on 23rd June. In response Jean wrote:
As a member of the European Parliament's Employment and Social Affairs Committee, I have been involved in negotiations on EU labour laws over the last years. This experience means I cannot share the confidence of Gisela Stuart and Andrea Leadsom about the future of these rights should the UK vote to leave the EU.
Has Gisela Stuart forgotten that the Labour government lobbied hard to maintain the UK's opt-outs on the Working Time Directive and to block positive reforms? Does Andrea Leadsom not know that the Temporary Agency Workers' Directive is weaker than it might have been due to British resistance and it is on the Tories hit-list of 'rights-to-go'. Other Leave supporters have said that workers' rights are 'barriers to employing people' and could be scrapped post-Brexit.
No-one is denying that the UK has contributed to better protection for workers, which is now benefiting millions across Europe: it is another example of what the UK can bring to the EU. Indeed, there is nothing to stop us going further than EU legislation at this very moment, if our Government chooses to do that. EU rules are not a barrier to progress but an additional level of protection against the decision of any government to withdraw those protections. Given what we know of many Leave campaigners' real views, people who care about the balance of power in the workplace should choose to Remain on June 23.
Yours sincerely,
Jean Lambert MEP