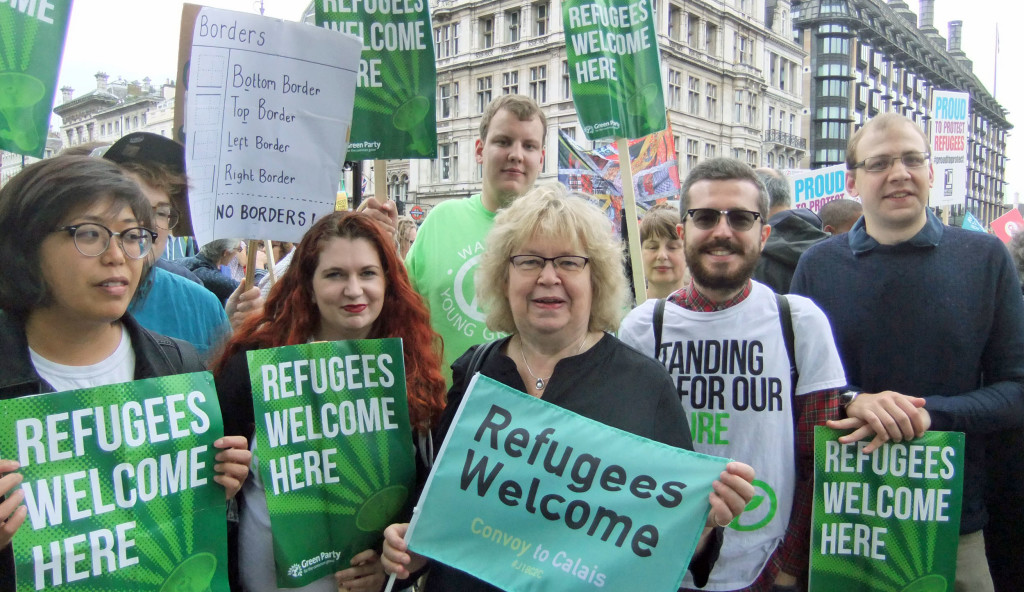 19th September 2016
Governments must follow words of welcome to refugees expressed at a United Nations summit in New York today with greater action if they are to make an actual difference to the lives of millions of displaced people, Green Party migration spokesperson Jean Lambert MEP has said.
The special summit [1] attended by Prime Minister Theresa May and other world leaders, is the first of its kind and was called to address the unprecedented movement of refugees and migrants around the world.
Ahead of the meeting thousands of people marched through London on Saturday to say 'Refugees welcome here'.
Commenting on the summit, Jean Lambert, Green MEP for London and Green Party migration spokesperson said:
"The fact this summit has happened is significant and gives us reasons for optimism. Migration is a global issue and it's right that governments from around the world have come together to address it.

"But welcoming words towards refugees must be followed by action to stop people facing misery, danger and death in their search for safety.

"This weekend a 14 year old boy was tragically killed in Calais trying to reach the UK. His death was directly linked to this Conservative Government's inexcusably slow processing of asylum applications.

"There are many more lone children in France who have a legal right to come to Britain – the Home Office knows this yet these vulnerable youngsters are still in the camps facing horrific living conditions and the danger of exploitation and violence.

"Last year, under public pressure, the government promised to resettle 23,000 people by 2020 but we have so far seen pitifully few actually arrive. I believe local communities across the UK are generous and want to help but we need Government action to mirror this compassion including providing support for local councils so they can welcome refugee families and help them to integrate and rebuild their lives.

"Across Europe the picture is the same with not one EU member state coming close to fulfilling its commitments to take refugees despite camps being badly over-crowded. Europe has the chance to show leadership but it must do a lot more than it has so far."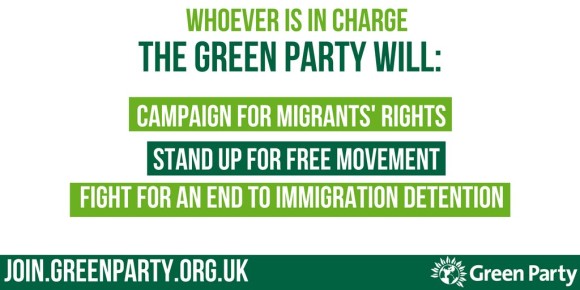 ENDS
[1] http://refugeesmigrants.un.org/summit
[2] The 'Refugees Welcome here' solidarity march was supported by the Green Party. Photos can be found at: https://www.facebook.com/GreenJeanMEP/photos/?tab=album&album_id=10155388952928306
[3] European Parliament press release, September 15 – MEPs urge EU countries to take more asylum-seekers from Italy, Greece and Turkey http://www.europarl.europa.eu/news/en/news-room/20160909IPR41786/meps-urge-eu-countries-to-take-more-asylum-seekers-from-italy-greece-and-turkey
[4] The UK and the global refugee crisis: a Green response: http://www.jeanlambertmep.org.uk/2016/02/25/the-uk-and-the-global-refugee-crisis-a-green-response/