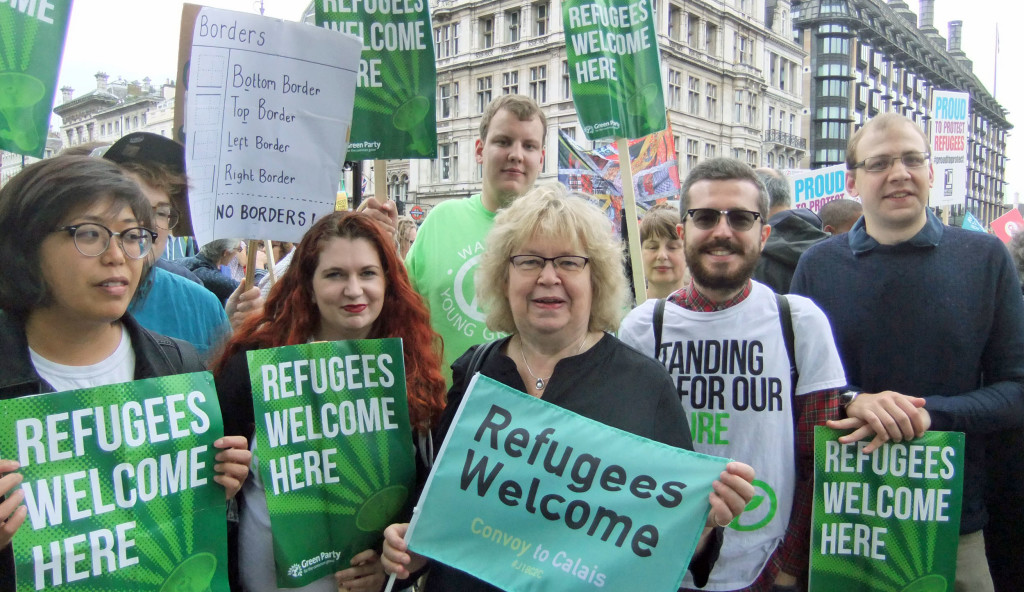 24 October 2016
As the French authorities prepare to empty and permanently close refugee camps around Calais in northern France this week, Jean Lambert MEP, the Green Party's migration spokesperson, said:
"Whilst it is a relief that we are now seeing vulnerable young people arriving in the UK from Calais, there is nothing fast about this so-called 'fast tracking'. People, including hundreds of unaccompanied minors, who have already been through unimaginable horrors, have had to endure months and months in horrendous conditions because the Government here did not do its job and nor did the French.
"Now I urge the British and French authorities to make sure that all camp residents, and especially vulnerable young people, are taken to safety before the demolition of the camp gets underway. I hope that this time the closure of the makeshift Calais camp marks a turning point towards an ongoing humane and dignified approach to asylum.
"The volunteers and non-government organisations, like Citizens UK, working on the ground in Calais and to welcome refugees here in the UK deserve special mention for their amazing work. They have stepped in and done what Governments failed to."
ENDS