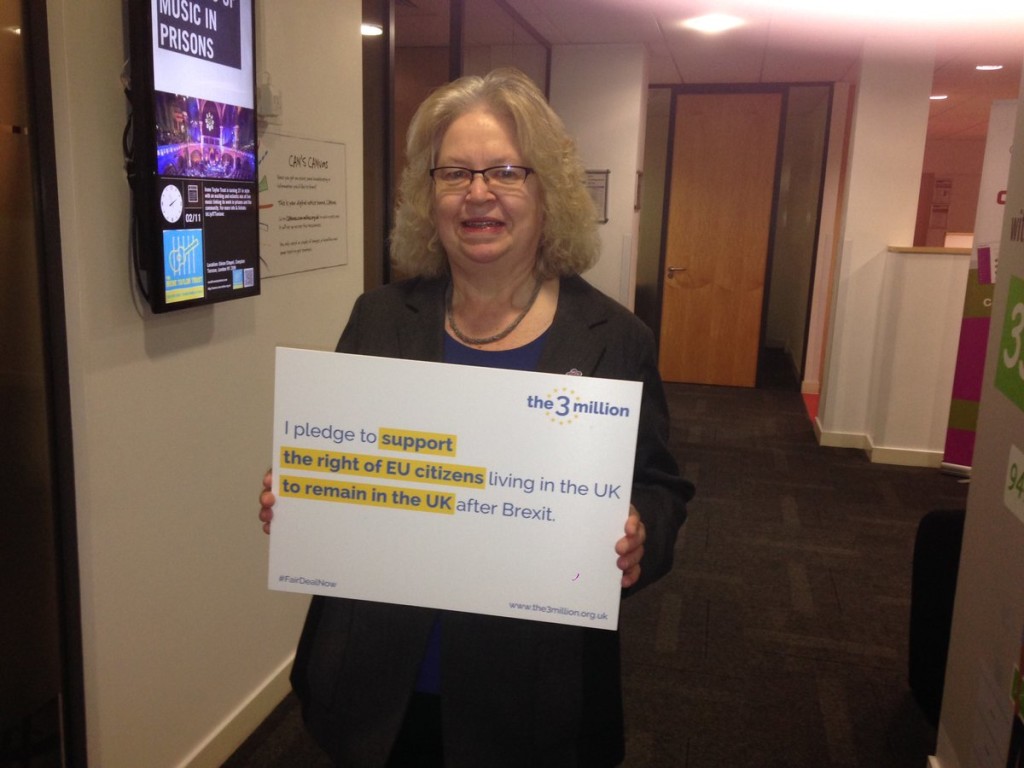 13.02.2017
The London Evening Standard newspaper published the following letter from Jean, on 07 February 2017,  in which she calls on Theresa May to guarantee the rights of EU nationals in the UK.
Madam,
So Theresa May now "backs EU citizens right to remain in the UK after Britain leaves the bloc" (Standard article 7 February) but only as part of a reciprocal agreement that guarantees the rights of Britons resident in the EU. Might I suggest that Ms May ends this game whereby people's lives are reduced bargaining chips and state unequivocally that EU nationals, who have contributed so much to London and the UK economically, socially and culturally, will have their rights upheld post-Brexit?
In doing so, she will restore some goodwill towards the UK as we begin the process of exiting the EU, which can only be of benefit to UK citizens resident in other EU countries. It is time for some common decency and to end the awful uncertainty blighting the lives of those EU citizens, their families, employers and communities, who have made Britain their home.
Yours
Jean Lambert MEP
Green Party Member of the European Parliament for London
See letter here