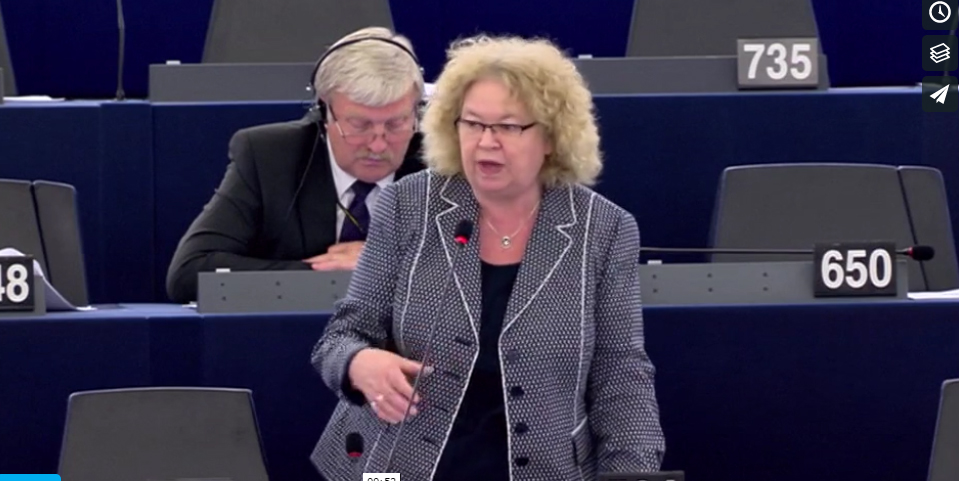 5th April 2017
The European Parliament has today backed a resolution, with broad cross-party consensus, setting out its terms for negotiating Britain's exit from the European Union [1]. Following the vote, Jean Lambert, MEP for London and Green Party migration spokesperson, said:
"This resolution provides a fair, balanced and thorough grounding from which to begin Brexit negotiations. I am particularly pleased that such high priority has been given to the rights of EU citizens living in the UK and vice versa – a group which has repeatedly been let down by the UK government's failure to provide any concrete guarantees on their future. It is hugely encouraging that cross-party MEPs have chosen to shine a light on this issue, and stress the importance of citizens' status and rights at every step of the Brexit negotiations.
The resolution also makes it clear that the UK cannot shirk the standards set out by vital international obligations, including on critical human rights issues. I worked hard to ensure that human rights obligations were taken into account at this early stage of the negotiation process, and will continue to fight for the rights of the most vulnerable as the European Parliament's stance on Brexit continues to unfold."
At the end of the negotiations, the European Parliament will have a decisive vote on any final deal.
[1] http://www.europarl.europa.eu/news/en/news-room/20170329IPR69054/brexit-meps-agree-on-key-conditions-for-approving-uk-withdrawal-agreement – 516 MEPs voted for the resolution, 133 against, 50 abstained.
ENDS