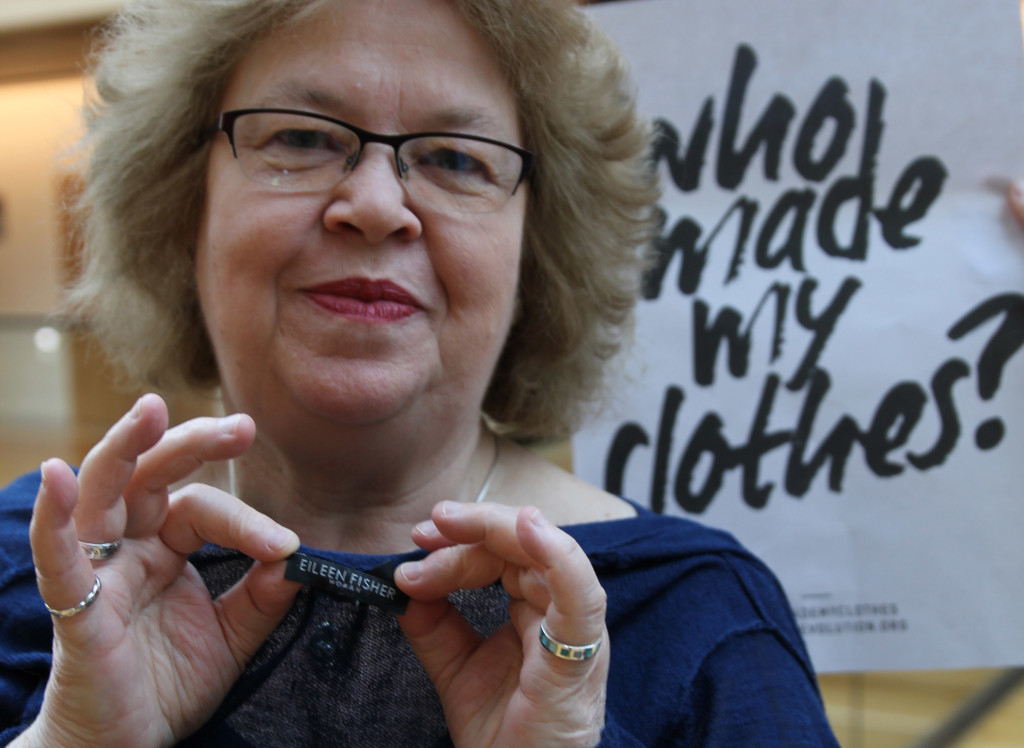 24th April 2017
Brussels/London – On 24th April 2013, almost 4,000 people turned up to work at the Rana Plaza garment factory in Dhaka, Bangladesh. It was just another work day, manufacturing apparel for big name brands – orders had recently been taken for clothes from Benetton, Bon Marche, Matalan and Primark
At 8.45am the electricity went out. Seconds later the eight-story building collapsed. Some 1,129 workers were killed, and another 2,500 injured. It was the deadliest garment-factory accident in history.
Today marks the fourth anniversary of this tragedy.
Read Jean's Thomson Reuters foundation blog to mark four years since Rana Plaza disaster here.
Read her blog to mark the anniversary on the Greens/EFA website here.
Jean Lambert, Green MEP for London and chair of the European Parliament's South Asia Delegation, said:
"In April 2013 we witnessed an immense loss of life at Rana Plaza. Yet, four years later, many of the 75 million people worldwide who are involved in the garment supply chain still face perilous working conditions. Huge numbers are forced to work up to 16 hours a day, seven days a week. Factories are often cramped and unsafe. Verbal and physical abuse are common, and sexual harassment and discrimination rife. This is the real cost of our clothes.
In 2017, we can do better. Manufacturers need clear rules and regulations. All brands must take responsibility for their supply chains, and should provide shoppers with access to trustworthy information about where their clothes come from. The European Parliament welcomes many of the voluntary measures currently underway but the best should not be undermined by the worst: garment workers deserve decent jobs.
This week, cross-party MEPs are set to approve a resolution which could make these proposals a reality by seeking binding supply chain 'due diligence', so that companies placing orders have to track the reality of what is happening along their supply chain and can be held responsible if they fail to do that. The proposal calls on the European Commission to protect garment workers by guaranteeing health and safety standards, the elimination of child labour, regular payment of an adequate wage, transparency of the supply chain, and women's empowerment [1]. 
The anniversary of Rana Plaza is a timely reminder of why fundamental changes are urgently needed. We can all play our part by thinking about who made our clothes, and holding our favourite brands to account."
A new #GoTransparent petition by a coalition comprising Human Rights Watch, Clean Clothes Campaign and International Labor Rights Forum urges clothing brands to sign a 'Transparency Pledge by 31st May 2017 [2].
[1]http://www.europarl.europa.eu/sides/getDoc.do?type=REPORT&reference=A8-2017-0080&language=EN
[2]https://www.hrw.org/GoTransparent
ENDS