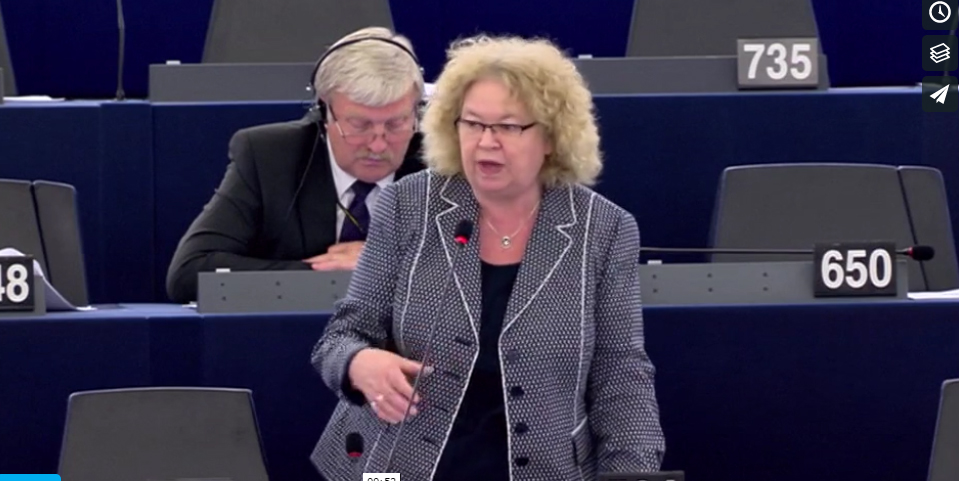 27th April 2017
Today cross-party MEPs voted strongly in approval of adopting new rules to protect people working in the garment sector. The "flagship initiative" was adopted with 500 MEPs in favour, 57 against, and 49 abstentions [1].
The resolution calls for the Commission to table a binding legislative proposal for a due diligence system based on OECD guidelines that covers the entire garment supply chain [2]. This would include legislating for:
The right of workers to join and form a union and engage in collective bargaining
Regular payment of an adequate wage
Women's empowerment and children's rights
Health and safety protection for all workers
Encouraging the EU to support developing countries in the adoption and implementation of international standards and conventions
Providing consumers with clear, trustworthy information about where their clothes come from
After the 2013 Rana Plaza garment factory tragedy in Bangladesh which killed more than 1,100 workers, the European Commission pledged to table an EU-wide flagship initiative to boost responsible management of the garment industry. However, it has so far failed to do so. This proposal is a call to the Commission to legislate to protect garment workers worldwide.
Jean Lambert, London's Green MEP and member of the Committee on Employment and Social Affairs says:
"The cross-party support for this resolution sends a strong message to the Commission: it's time for them to stop stalling on their earlier pledge to boost responsible management of the garment industry.
Across the world 75 million garment workers are often forced to work extremely long hours in dangerous conditions for low wages. Most are young women, and some are children. They are often banned from forming trade unions. Verbal and physical abuse are common, and sexual harassment and discrimination are rife. These deeply-entrenched problems are too often allowed to continue by brands which turn a blind eye to such activities – relinquishing responsibility for their supply chains, or simply losing track of where their clothes come from.
In 2017, we can and should do better – voluntary initiatives can only go so far. This resolution seeks to introduce a compulsory reporting system and due diligence for garment products entering the EU market. It would require companies to keep track of working conditions along their entire supply chain, and be held responsible if they fail to do so.
We urge the Commission to take firm action which would transform millions of lives by making these proposals a reality."
​[1] http://www.europarl.europa.eu/news/en/news-room/20170424IPR72039/textile-imports-meps-push-for-eu-rules-to-curb-worker-exploitation
[2] http://www.europarl.europa.eu/sides/getDoc.do?pubRef=-//EP//TEXT+REPORT+A8-2017-0080+0+DOC+XML+V0//EN
ENDS​