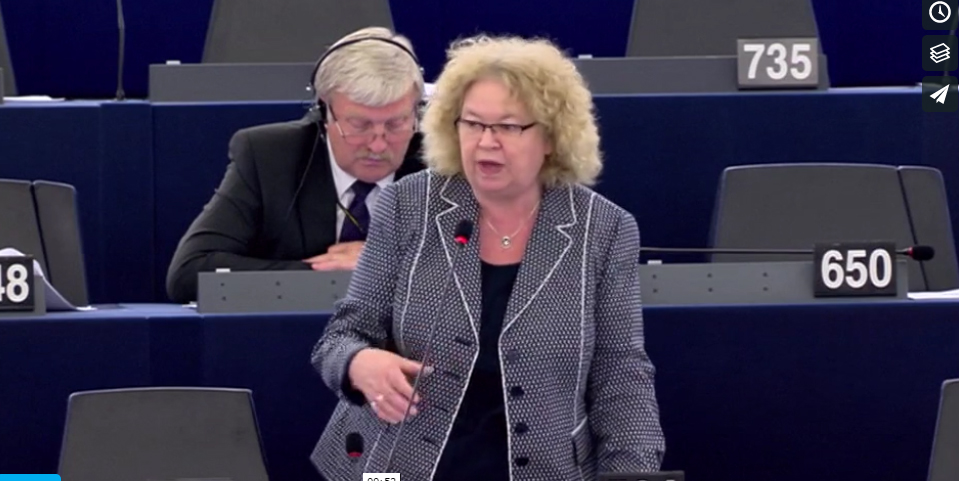 28 April 2017
Members of the European Parliament yesterday voted in favour of restoring GSP+ status to Sri Lanka. This removes import duties on many Sri Lankan products, in exchange for the country's commitment to ratify an​d​ implement 27 international conventions on human rights, labour conditions, protection of the environment and good governance [1].
The duty concessions make Sri Lankan exports to the European Union cheaper and more competitive. The EU is Sri Lanka's main export destination, absorbing 31% of Sri Lankan exports in 2015 [2].
Jean Lambert, London's Green MEP and Chair of the European Parliament's Delegation to South Asia says:​​
"We must be clear that restoring GSP+ status to Sri Lanka should not be viewed as a reward but as a mutual commitment. The deal allows the EU to offer certain trade benefits designed to help the country's development and, in exchange, the Sri Lankan Government takes meaningful steps to improve human rights, labour rights, environmental protection, and good governance. Sri Lanka will need to work hard to improve implementation of the 27 International Conventions it has ratified in these areas. This, in turn, will have a positive impact on the people of Sri Lanka.
After much consideration, I voted against yesterday's proposal of rejection of GSP+. This is not because I believe that all is well in Sri Lanka. I know it is not. The country has many obstacles to overcome, including reconciliation and a post-conflict political settlement. However, rather than casting Sri Lanka aside, I want to give its Government an incentive to implement tangible measures towards human rights and sustainable development. GSP+ gives us a framework to work toward this, and closely monitor its progress.
I am not naïve about Sri Lanka keeping to its promises. The nature of the agreement is that action is required from both the European Union and the Sri Lankan Government. If one party doesn't deliver its promises, the other can call time on the deal – as Sri Lanka well knows."
Notes
Sri Lanka benefited from GSP+ in the past. However, in 2010 the European Union halted the preferential treatment for Sri Lankan imports u to the country's failure to comply with international human rights obligations. In 2015, the state's new government embarked on a path of major reforms aiming for national reconciliation, respect of human rights, the rule of law, good governance principles, and sustainable economic development. The Sri Lankan government reapplied for GSP+ in July 2016 [3].
The proposal that GSP+ should not be granted to Sri Lanka Was defeated by 436 against and 119 in favour with 22 abstentions.
[1] http://trade.ec.europa.eu/doclib/docs/2017/january/tradoc_155235.pdf
[2] http://www.ft.lk/article/612002/Sri-Lanka-secures-crucial-EU-GSP–vote
[3] http://europa.eu/rapid/press-release_IP-17-34_en.htm
ENDS