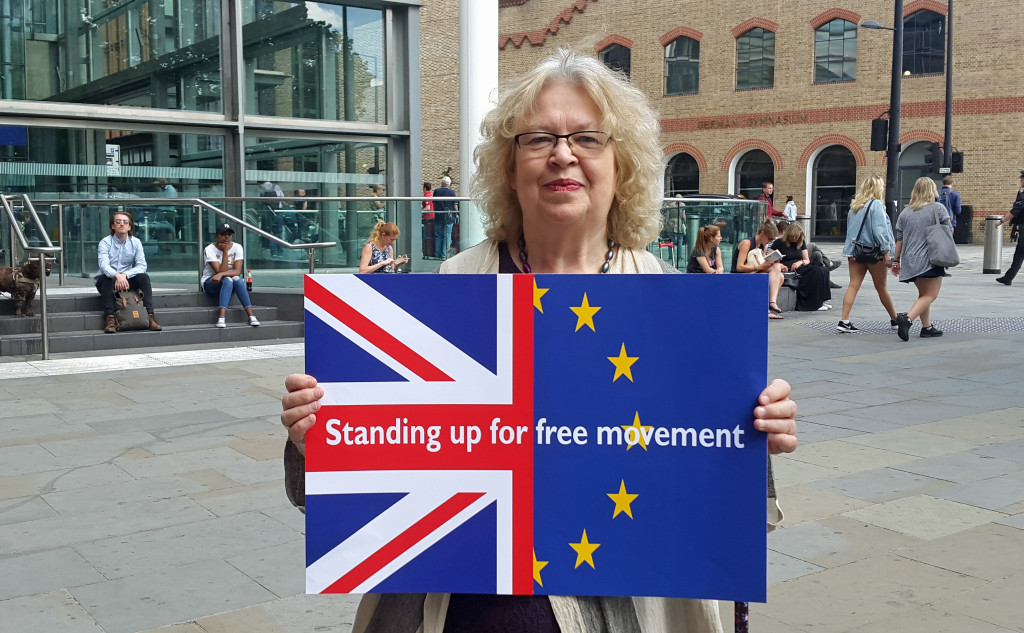 11 September 2017
A Green MEP has criticised the Home Office following news that the number of EU citizens that have been removed from the UK increased dramatically since the Brexit vote. There were 26% more enforced removals of EU nationals in the first three months of 2017 than in the same period in 2016. Meanwhile, almost 5,000 EU nationals have been removed over the past 12 months – the highest figure since current records began. [1]
Jean Lambert, London's Green MEP and the Green Party's migration spokesperson said:
"This latest data confirms what we already knew – that the Government is embarking on a targeted campaign to reduce the number of EU nationals living in the UK. This is completely nonsensical – not only driving away people and families who have overwhelmingly contributed to our economy and society, but damaging the UK's reputation as an attractive place to work and live.
Theresa May's plan to make Britain a "hostile environment for illegal migrants" was inevitably going to have far-reaching legal and moral implications. However, there are few examples more abhorrent than the Home Office's crackdown on homeless EEA nationals. Nobody chooses to be sleep rough, and being homeless is not a crime. This policy is designed to target individuals facing crippling difficulties, and inflict even greater pain rather than finding a solution for their situation.
A case brought by Lambeth Law Centre has won the chance to judicially review the policy that construes rough sleeping by EEA nationals as an 'abuse' or 'misuse' of the right to freedom of movement. The full hearing is due to take place in October – unless, of course, the Home Office develops a sense of moral responsibility and puts a stop to this callous practice beforehand.
Theresa May's obsession with migration figures has led to Britain's reputation lying in tatters. It continues to damage the economy, harm social cohesion and ruin lives."
Notes:
[1] http://www.independent.co.uk/news/uk/politics/brexit-latest-eu-citizens-deportations-rise-uk-home-office-referendum-a7935266.html​