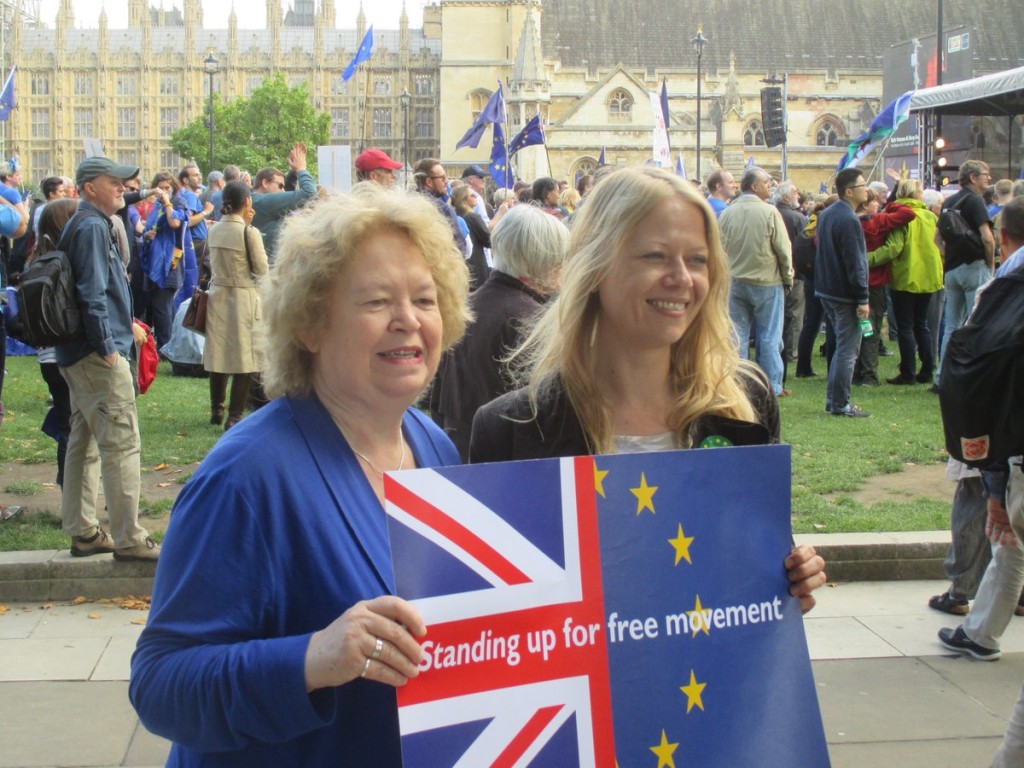 25 September 2017
Prime Minister Theresa May today made her third major speech on Brexit, in the Italian city of Florence. [1]
Jean Lambert, London's Green MEP and the Green Party's migration spokesperson, responded:
"We've just witnessed​​ yet another vague, vacuous speech from Theresa May that tiptoes around the real issues surrounding Brexit. We need much greater clarity and movement on the​ ​divorce bill and Northern Ireland. Moreover,​ ​this does absolutely nothing to reassure EU citizens living in the UK and Brits in the EU27 that they will continue to enjoy the rights they currently hold.
For starters, requiring "registration" for EU nationals who want to remain in the UK during the two-year transitional phase raises some huge questions. Will this take the form of papers, ID cards, biometrics? How will individuals apply for these? And can the Home Office cope with yet another administrative burden when it already appears to​ ​be​ ​creaking under the weight?
Meanwhile, May's concession that UK courts can take into ​consideration rulings by the ECJ on citizens' rights doesn't go nearly far enough.​​​ ​It means little​​ when we have a Home Office that has demonstrated its willingness to bypass the decisions of UK courts, as in the case of asylum seeker Samim Bigzad who was illegally deported to Afghanistan last week.
The clock is ticking. It's time for the Prime Minister to stop using soundbites and riddles to water down citizens' rights. We need concrete reassurance now, or we'll continue to witness the mass exodus of these individuals and families who bring so much to our society and economy."
Notes:
[1] https://www.theguardian.com/politics/2017/sep/22/theresa-mays-florence-speech-key-points