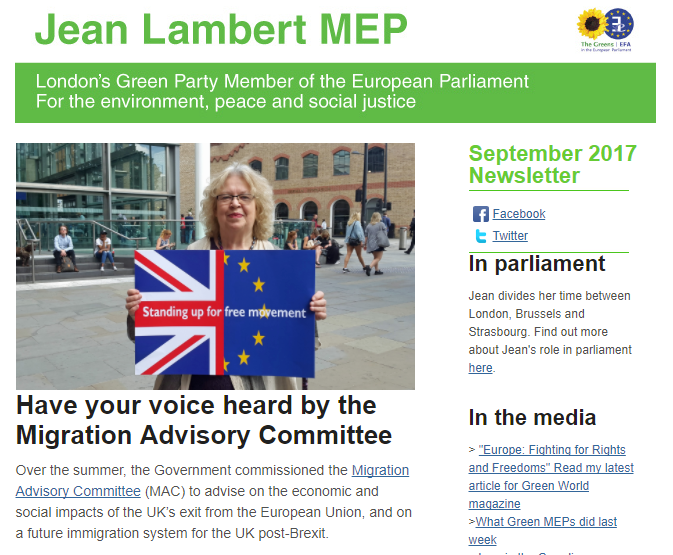 28 September 2017
Jean's latest e-news is out now.
It outlines some of the issues she's been working on in September – from meeting volunteers at Doctors of the World's London clinic, to urging a strong response on the Rohingya crisis in the European Parliament, and speaking at the People's March for Europe.
The newsletter also explain how, until 27th October, employers have a chance to tell the Migration Advisory Committee about their views on Brexit. Make sure your voice is heard!
Read the newsletter in full here.
To receive monthly updates about Jean's work as London's Green MEP please sign up here.