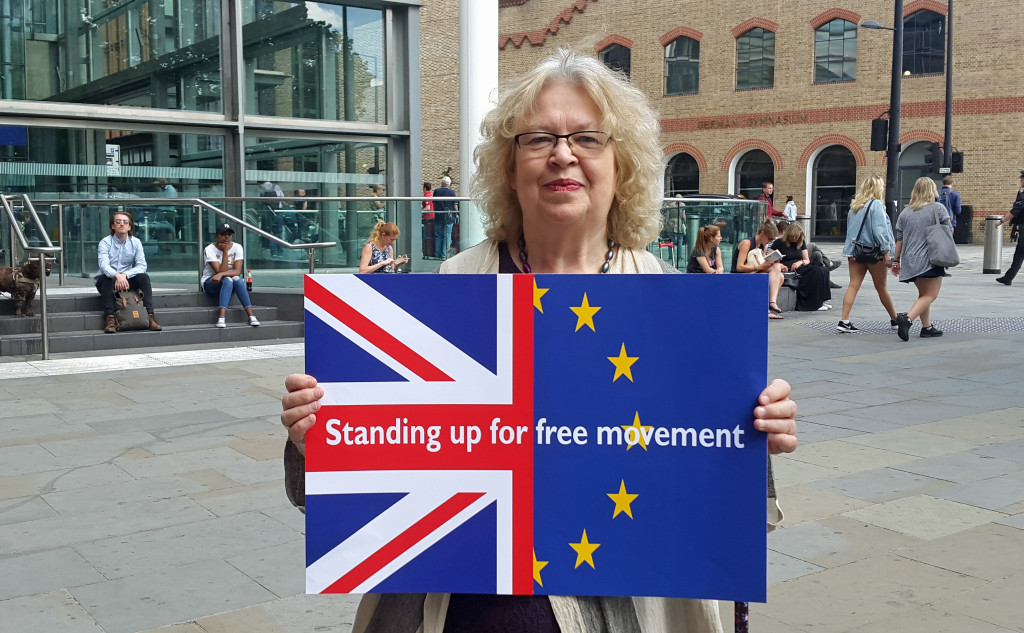 27 October 2017
Jean Lambert, London's Green MEP, has told the Government that any changes to the UK's immigration strategy for EU nationals will have a "significant knock-on effect on the social and economic wellbeing" of London and the UK.
The warning features in the MEP's submission to a consultation, led by the Migration Advisory Committee, into the impact of Brexit on the UK labour market. Today is the deadline to submit evidence [1]. Read Jean's submission in full here.
Jean highlights that:
12% of London's population is from the EU27 (compared to 4% across the whole of the UK) [2]
About 25% of workers in the construction sector in London are EU nationals [3]
About 10% of NHS workers in London are EU nationals [4]
About 50% of the top tech start-ups in the UK were founded by EU nationals [5]
75% of creative industries businesses employ EU nationals [6]
Jean Lambert, London's Green MEP and member of the Green Party's migration spokesperson, said:
"It's absurd that it took the Government more than a year after the EU referendum to properly research the potential outcomes. Some 16 months after the Brexit vote, it's now beyond doubt that leaving the European Union and limiting the number of EU nationals in the UK workforce will have a debilitating effect on a range of industry sectors.
While ministers squabble over the basic tenets of the UK's migration policy, it's equally alarming that they are yet to engage with more complex questions. For instance, what will happen to frontier workers [7] and posted workers [8]? Will they be required to apply for a visa to move both ways? And will businesses have the time and resources to deal with this additional 'red tape', or simply make do without these important elements of their workforce?
Given Brexiteers' obsession with reducing bureaucratic hurdles, it's ironic they seem determined to introduce so many more. It's critical that these new processes don't create prohibitive barriers to UK businesses hiring the best talent from the EU27, and for British nationals to develop their skills elsewhere.
In the same vein, the Government must immediately reassure all EU nationals who are already in the UK that their rights will be preserved post-Brexit. It's time for concrete guarantees that will stop their anxiety, and stem the tide of talented individuals choosing to relocate elsewhere.
I urge the Government to take stock of this consultation, and to work hard to restore trust in the UK. So long it fails to settle this issue, Britain's reputation on the world stage will remain in free fall."
Notes
[1] https://www.gov.uk/government/consultations/call-for-evidence-and-briefing-note-eea-workers-in-the-uk-labour-market
[2] Number of jobs by country of birth of job holder, Annual Population Survey 2015, ONS
[3] Annual Population Survey 2015, ONS
[4] English Health Service's Electronic Staff Record
[5] As told to the London Assembly Economic Committee on 13 December 2016 by Dr David Lutton, Director of Policy, London First
[6] https://www.creativeindustriesfederation.com/press-statements/new-federation-survey-uk-creative-industries-employ-high-numbers-eu-workers-brits
[7] Individuals who live in one state and work in another.
[8] Individuals sent to a different country by their employer for a temporary period