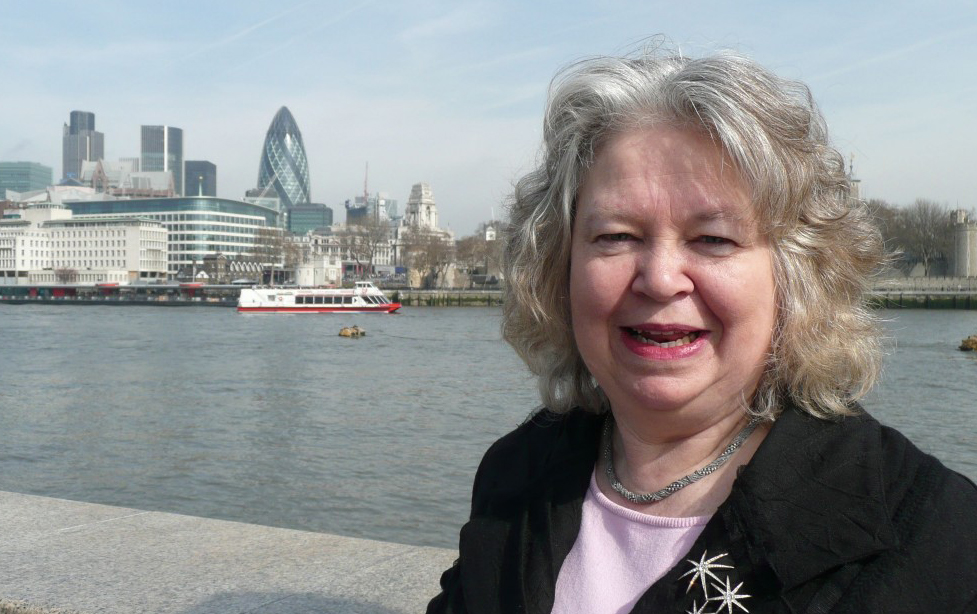 17 November 2017
London's Green Party Member of the European Parliamant Jean Lambert has responded to the London Mayor Sadiq Khan's consultation on his draft Environment Strategy [1] for the capital. In her response to the Mayor's draft, Jean called for much greater ambition in wide range of areas – both for the protection and health of London's environment, but, crucially, also to reduce London's harmful impacts on the environment well beyond its borders.
As well as the need for greater ambition in the main areas covered by the strategy – including air pollution, climate change/energy, waste, and London's green infrastructure – there are some major omissions and weaknesses in the Mayor's proposals. Some of the main areas that need including in the strategy are:
Brexit's environmental impacts – the need to thoroughly map and address the loss of EU environment funding in London, and continue to meet and keep pace with EU environment standards and objectives
a clear focus on measuring and reducing London's overall environmental footprint well beyond London's borders, and not just carbon
creation of a fully-licensed energy supply company for London – to offer cheaper tariffs to Londoners, cut fuel poverty and invest in renewables
real action to divest from fossil fuels at City Hall, following the lead taken by some other European cities
oppose the harmful pesticide glyphosate and work with the boroughs and other organisations to phase-out their use of it in London
link London's environment strategy to the UN Sustainable Development Goals
greater roll-out of solar across London
Read Jean's full submission response here.

Read Jean's response to the first overarching question below…
Overarching Questions
1. Do you agree with the overall vision and principles of this draft London Environment Strategy?
The draft London Environment Strategy contains a number of positive proposals and policies and this is to be welcomed. However, the crisis of climate change and growing concerns about the impacts of plastic pollution and air pollution require urgent action and the highest political priority. London's size and international reach means it has the potential to be an exemplary and agenda-setting green city. For London to realise its green potential and address urgent environmental problems, the strategy needs strengthening in a number of important areas. As London's Green MEP I am therefore focusing on those areas which need particular attention for London to be able to tackle these challenges, reduce its environmental impacts, and play an agenda-setting role internationally as an exemplary green city.
A fundamental fact which needs to be made explicit and sit at the heart of the strategy is that London's environmental impacts do not stop at London's borders. This will give a more accurate portrayal of the environmental issues and responsibilities facing London. This requires comprehensive environmental footprinting for London to be put at the heart of the strategy – to measure and reduce London's environmental footprint. The strategy also needs to be framed in term of progress on the UN Sustainable Development Goals. Many of these are directly relevant to environmental policy, for example SDG7 on Affordable and Clean Energy; SDG11 on Sustainable Cities and Communities; SDG12 on Responsible Consumption and Production; SDG13 on Climate Action. (See http://www.un.org/sustainabledevelopment/sustainable-development-goals/)
A robust assessment of London's environmental priorities needs to have a comprehensive environmental footprint analysis at its heart, with a view to reducing London's overall environmental impacts to sustainable levels. Work on environmental footprinting is now well developed internationally. For example, the Earth Overshoot Day project highlights when different countries use up their fair share of global resources each year, and detailed analysis has now been done for numerous cities seeking to lead the way as exemplary green cities measuring and reducing their overall environmental impacts. (See http://www.overshootday.org/take-action/cities/) Indeed, similar analysis was conducted for the first London Mayor and helped to underpin his strategies
Measuring and accounting for the footprint of carbon and the other greenhouse gases is well developed, and follows internationally agreed standards to ensure climate mitigation plans are accurate and effective. However, the carbon/GHG footprint represents only 60% of the total environmental footprint, with 40% relating to other environmental resources.
The Mayor's strategy needs to place a clear commit to comprehensive environmental footprinting for London at its heart, and following the best practices already demonstrated by other aspiring green cities.
Circular economy and resource efficiency
I welcome the strategy's inclusion of a focus on the circular economy, and its importance in the transition to a low-carbon economy (chapter 10). This should in fact be a transition to a zero-carbon economy, and this should be articulated prominently.
Unfortunately the circular economy chapter is short and lacking in detail, and there are no specific consultation questions on this chapter. This area of the strategy needs to be developed more fully and integrated into the rest of the strategy. In particular, there should be a greater attention to the importance of increasing resource efficiency, and how this aspect of economic resilience and needs at least the same level of attention that is paid to labour productivity. The EU is currently developing new policy in this area and London should aim to keep abreast of these policies. (See http://ec.europa.eu/environment/circular-economy/index_en.htm)
The circular economy model has potential to connect more directly with waste policy, and also to be extended across larger parts of the economy to replace linear models, which assume infinite resources and often fail to cost-in waste, pollution and other negative environmental impacts. This offers important potential to reduce London's wider environmental footprint, whilst also benefiting London in terms of jobs, skills and its economy. The Mayor should use public procurement to maximum effect to support the development of London's circular economy. He should work with business, social enterprise and community networks to help foster relevant markets in London.
Skills strategy
It is important that the Environment Strategy integrates with the Mayor's strategy and actions on skills. For maximum impact environmental policy needs to be integrated with economic and skills policies, so London can develop the transition to a truly sustainable zero-carbon economy whilst ensuring a just transition and meeting London's employment needs. This needs to be including in the strategy. (See, for example, my report adopted by the European Parliament on the green skills and the job creation potential of the green economy
http://www.europarl.europa.eu/sides/getDoc.do?pubRef=-//EP//NONSGML+TA+P8-TA-2015-0264+0+DOC+PDF+V0//EN.)
Built environment and transport
This strategy does not directly cover the built environment, which is dealt with by the Mayor's London Plan (new version forthcoming), or with transport. However, environmental challenges, impacts and issues as identified and address in the Environment Strategy will interact with both the London Plan and the Transport Strategy. With that in mind, there are some overlapping issues which need to be referenced and addressed in the context of this strategy.
These should include requirements that urban and building design meet the highest environmental standards, and that age-friendly and 'design for all' concepts are included to ensure maximum accessibility and utility in the built environment, in building design or adaptation and in transport infrastructure.
Public communication for environmental awareness and behaviour change
The Mayor has the opportunity and communication channels to influence public awareness and behaviour change. This has been used effectively, for example, to strengthen the values and integration of London as a tolerant and diverse city, and highlight the 'London is open' message after the EU referendum. The Mayor should make maximum use of this potential to instill a greater public sense of environmental awareness and green behaviour change across a range of environmental issues. This should include, for example, climate-friendly gardening, generating less waste, driving less, and adopting more environmentally-beneficial diets.
—
Read Jean's full submission response here.
ENDS
[1] For the Mayor's draft Environment Strategy and related documents see https://www.london.gov.uk/WHAT-WE-DO/environment/environment-publications/draft-london-environment-strategy.