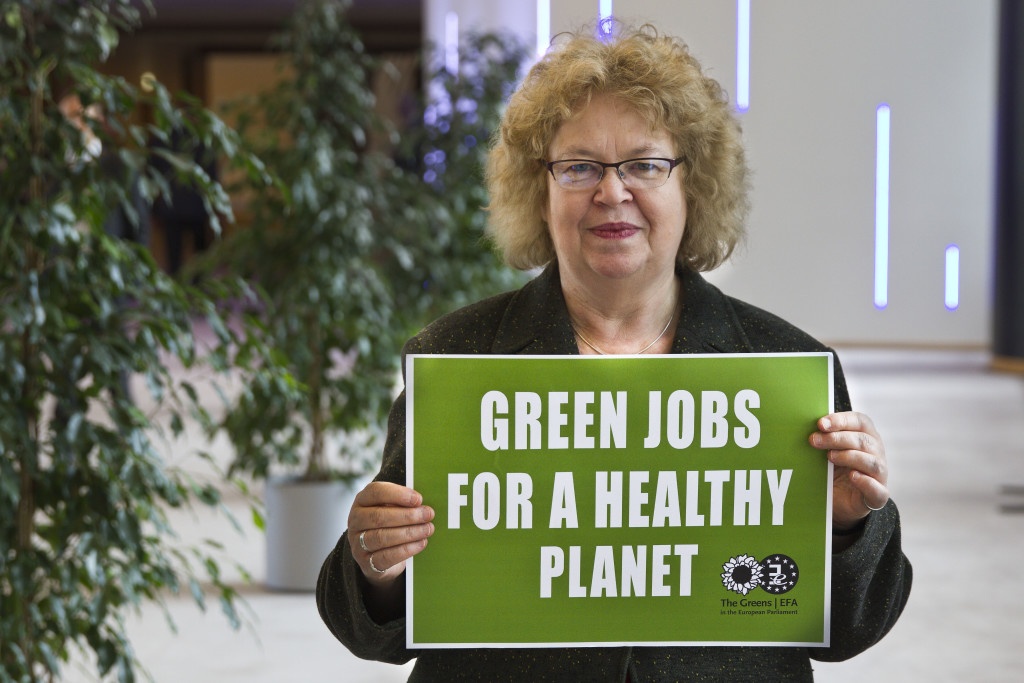 27 November 2017
The Government's new Industrial Strategy, published today, contains a renewed commitment to ​investing in ​the shale gas industry [1]. ​This would have a devastating impact on the environment, public health and local communities.
Jean Lambert, London's Green MEP, has strongly criticised the plans. She says:
​​"It's encouraging to see the Government commit to developing a regenerative circular economy. However, its strategy for reaching this goal is littered with contradictions.
As I warned in my response to the Government's consultation on this new strategy​, 80% of fossil fuels must stay in the ground if we hope to avoid a climate change catastrophe [2]. This means we can no longer meaningfully describe our oil and gas reserves as a resource. The Government must face facts – bold action is needed to reduce the UK's reliance on the oil and gas sector, regardless of its economic clout.
Turning to yet another dirty fossil fuel – shale gas – is not a solution. In this time of political crisis, setting up a Shale Environmental Regulator, is a waste of precious time and money. Fracking poses grave risks to the planet and to our health. It's deeply unpopular, and it has profound impacts on local communities. Alongside my colleagues in the Green Party, I pledge to oppose it at every step.
The UK needs a genuinely ambitious strategy for transitioning towards cheaper, greener energy alternatives – including a cohesive plan to reskill workers, and create green jobs that are genuinely fit for the future. This isn't it."
Notes:
[1] https://www.gov.uk/government/uploads/system/uploads/attachment_data/file/662508/industrial-strategy-white-paper.pdf
[2] http://www.jeanlambertmep.org.uk/2017/04/13/response-to-governments-industrial-strategy-green-paper/