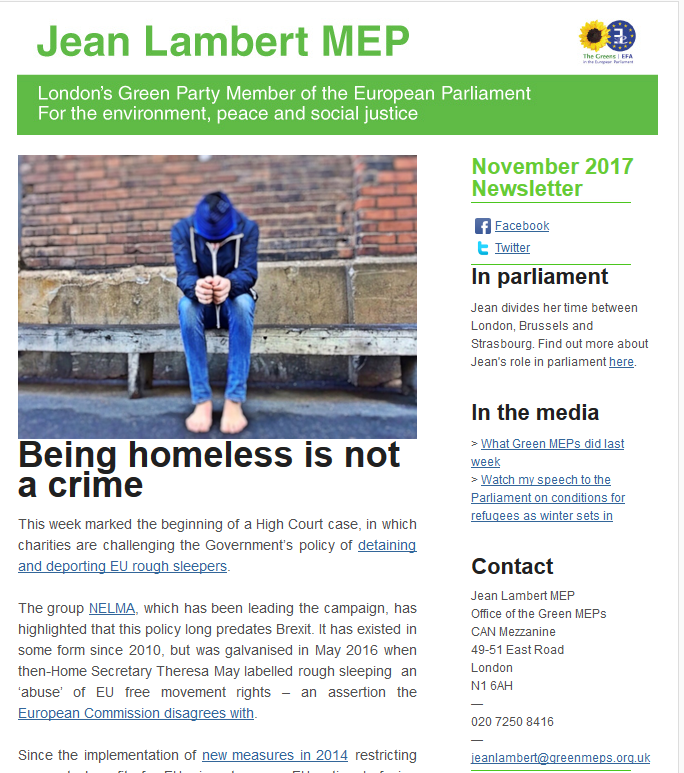 Jean's latest e-news is out now.
It outlines some of the issues she's been working on in November – from fighting the deportation of EU nationals to promoting the real Living Wage Week to calling for greater ambition in London's Environment Strategy and much more…
Read the newsletter in full here.
To receive monthly updates about Jean's work as London's Green MEP please sign up here.