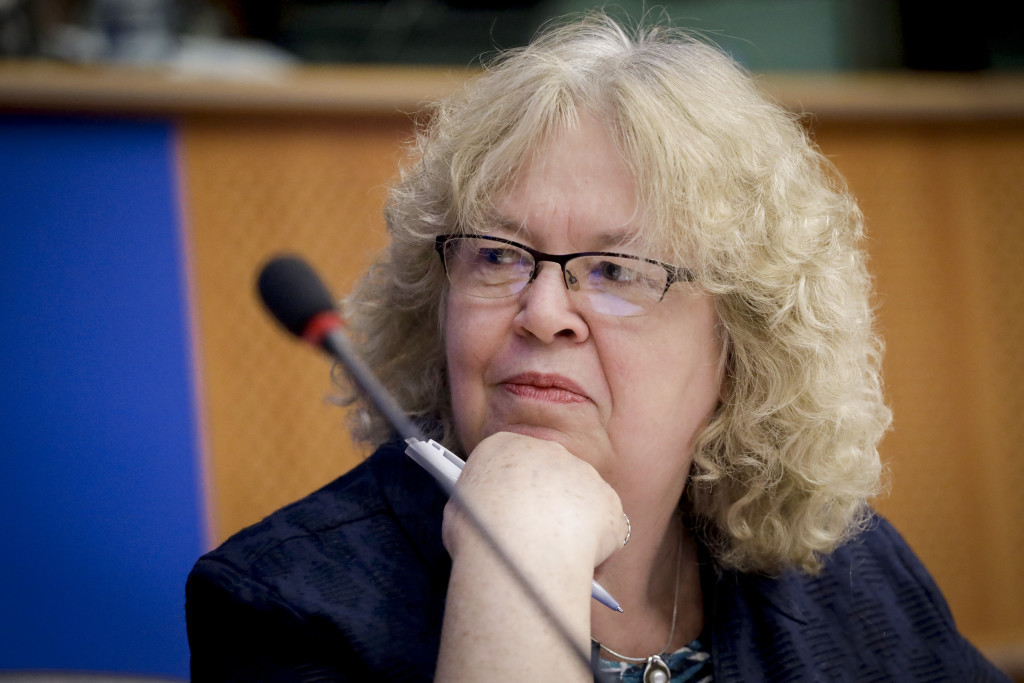 18 December 2017
The Prime Minister, Theresa May, has refused to guarantee that the Working Time Directive will become UK law after Brexit. [1]
The Directive, introduced in 1993, contains a number of provisions to protect workers' health and safety. These include a 48-hour limit on average weekly working time for most employees, 4 weeks of paid annual leave, and at least one day off a week.
At present, the UK has an opt-out, enabling employees to sign away their rights to these protections.
Jean Lambert, London's Green MEP, has been campaigning for years to strengthen the Directive and remove the opt-out, which can be used to forcibly strip workers of their rights.
Jean responded to today's developments:
"Only seven months ago, Theresa May boasted of how the Conservative Party is the 'unashamed voice of ordinary working people'. Today, she showed her true colours, as she refused to guarantee that the Working Time Directive would survive Brexit.
We shouldn't be surprised. After all, May – like the vast majority of her Cabinet members – has spoken out or voted against this piece of legislation in the past.
Over the years, I have campaigned hard to strengthen the Working Time Directive, which is intended to protect workers' health and safety. However, the Government has repeatedly tried to water this down by insisting on the right to opt-out, which means some workers are still forced to sign away their right to an average 48 hour week.
Clearly, the Government is hoping to use Brexit as an excuse to tear up this legislation once and for all. This is a disgrace. Today more than four million families in the UK are just one missed pay cheque away from losing their homes. We should be strengthening their protections, not chipping them away.
Day by day, it's becoming increasingly clear that painful realities of Brexit will impact millions of people in their day-to-day lives. I, and the Green Party, refuse to stand by while the Government launches an assault on these critical safeguards."
[1] https://www.theguardian.com/commentisfree/2017/dec/18/brexiteers-paid-holidays-millions-britons-eu-working-time-directive-rights