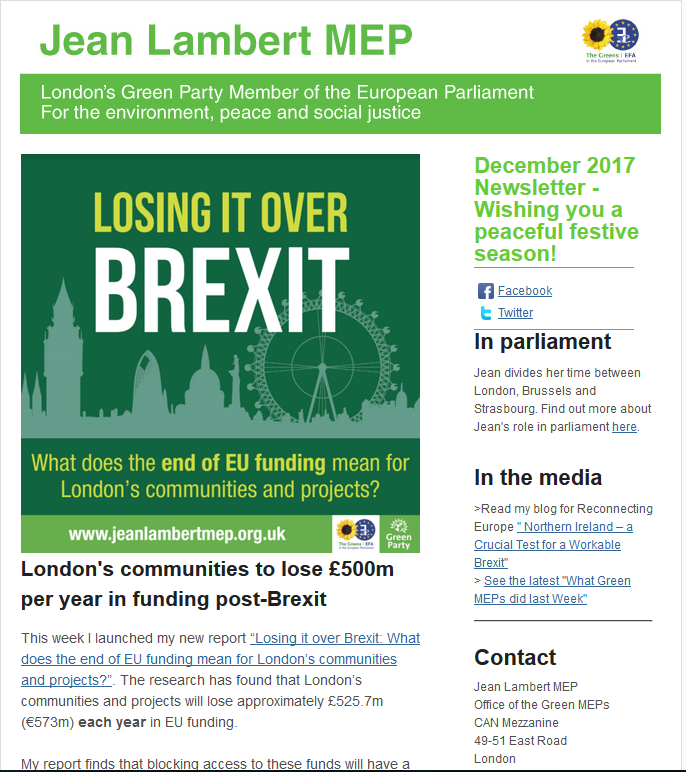 Jean's latest e-news is out now.
It highlights her new report "Losing it over Brexit: What does the end of EU funding mean for London's communities and projects?" as well as some of the other issues she's been working on in December – from standing up for citizens' rights, to opposing fracking and much more…
Read the newsletter in full here.
To receive monthly updates about Jean's work as London's Green MEP please sign up here.