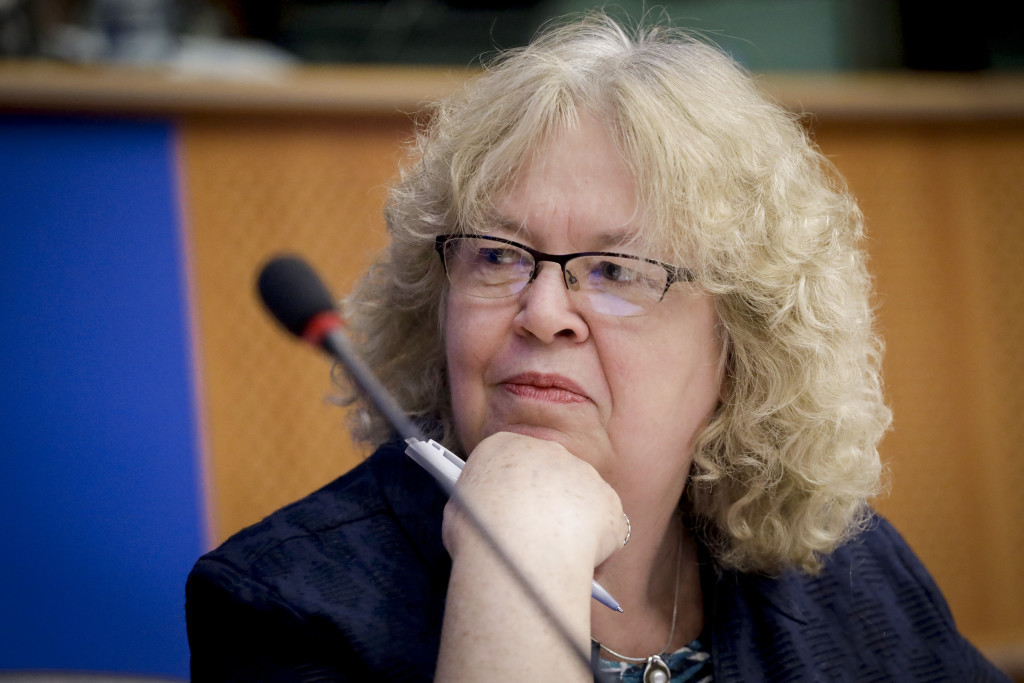 New draconian laws targeting and criminalising NGOs and civil society in Hungary are currently under consultation. If implemented, these laws could make it impossible for many important NGOs to work in the country, including Amnesty International Hungary and the Hungarian Civil Liberties Union.
Campaigners are demonstrating outside the Hungarian Embassy in London today to resist these changes, and stand in solidarity with NGOs providing vital services.
Jean Lambert, London's Green MEP, sent a message of support to the demostration:
"A strong and vibrant civil society is a mark of a strong democracy. It can fill gaps that are left by the state, it can input ideas to government at all levels and can act as a watchdog against the misuse or abuse of power.
While some state regulation can be appropriate to ensure that the public can trust that charities and NGOs are properly run and transparent, regulation must not be used to suppress the independence of such bodies and turn them into cheerleaders for a particular government or intimidate them into silence.
This is particularly important for human rights defenders who aim to promote international standards. In the EU, the promotion and upholding of human rights is part of the Treaties: indeed, we have introduced the Charter of Fundamental Rights as part of the Treaties in addition to other international instruments. We have to stand by those values to protect our citizens.
The European Parliament is deeply concerned at the actions of the current Hungarian Government. In our resolution last year we said: "…that the developments in Hungary have led to a serious deterioration of the rule of law, democracy and fundamental rights over the past few years, … which, taken together, could represent an emerging systemic threat to the rule of law in this Member State." [1]
Our Civil Liberties Committee is currently preparing a report about what is happening in Hungary and we hope that all political groups in the European Parliament will approach this as seriously as we are currently evaluating Poland or any other Member State.
Criticising a government is not betraying one's country.
Protecting the vulnerable while upholding international standards of human rights is something to be praised not punished.
Hungary's government should value human rights defenders. If it wishes to see them being less active and less critical it should not seek to crush them through new laws but, rather change its own policies and clearly uphold equality and human rights."
Notes:
[1] http://www.europarl.europa.eu/sides/getDoc.do?pubRef=-%2f%2fEP%2f%2fTEXT%2bTA%2bP8-TA-2017-0216%2b0%2bDOC%2bXML%2bV0%2f%2fEN&language=EN