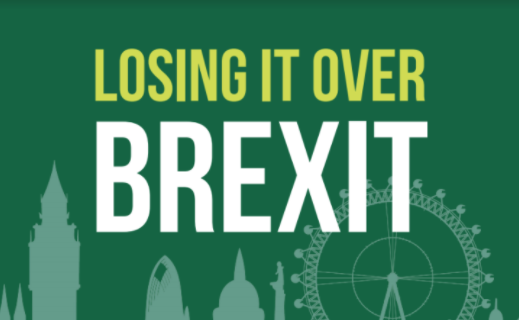 Jean Lambert, London's Green MEP, will warn delegates at the Green Party Conference of the "devastating impact" of losing billions of pounds of EU funding each year.
Speaking in Bournemouth on Saturday morning, she is expected to explain that London is set to lose more than £500m in EU funding every year, as outlined in her report Losing it over Brexit. Similar losses will be felt across the UK, both in urban and rural areas.
This money is currently delivered through a basket of pan-European funds. These include:
Blocking access to these funds will have a disproportionate impact on disadvantaged communities, resulting in damaging cuts to projects that help London's young people into work, improve accessibility for individuals with disabilities, support victims of domestic violence, and provide legal aid.
The changes are also likely to harm small businesses, technological research and innovation, and green projects focusing on vital issues such as food waste, recycling and energy efficiency.
Jean is expected to discuss this crisis at 10am in a session featuring Tamara Flanagan OBE (former chair of Third Sector European Network and NCVO's European Funding Network, as well as lead author of Losing it over Brexit) and Daniel Ferrell-Schweppenstedd (Policy and Public Affairs Manager at the Directory of Social Change).
Jean Lambert, London's Green MEP, says:
"If the Government fails to replace these pots of EU funding, the impact on local communities and projects will be devastating.
The EU currently provides more than £500m each year to my constituency of London – this helps disadvantaged young people into work, regenerates urban spaces, and incubates scientific breakthroughs. However, it isn't just the capital that benefits. This picture is mirrored across the UK, changing lives both in big cities and rural areas.
I'm tired of waiting for the Government to consult on its Shared Prosperity Fund – the device we've been promised will replace at least some of this funding. With just over a year until 'Brexit Day', ministers continue to silently kick the can down the road. We have absolutely no clarity on what this fund would look like, how it would work, and what type of projects it might support.  
Thousands of projects and organisations across the UK remain in the dark as to whether they'll be able to continue functioning after 2020, or will be forced to compete against each other for reduced funding streams. 
This is hardly the approach of a Government that prioritises its communities, and the vulnerable people living and working within them. In fact, it's nothing short of gross neglect.
While Brexiteers continue to fantasise about a "Brexit bonus", it's increasingly clear that the UK will not profit financially from leaving the EU. Even if it did, we certainly can't trust this Government to prioritise investing any newly-available funds back into these types of environmental or local community projects.
That's why I'm calling for concrete guarantees that current EU funding will be replaced in full after Brexit. It's time for the Government to wake up to this problem which risks crippling research, innovation and community projects in every corner of the UK. If it fails, as ever, it will be the most vulnerable among us that will suffer the consequences."