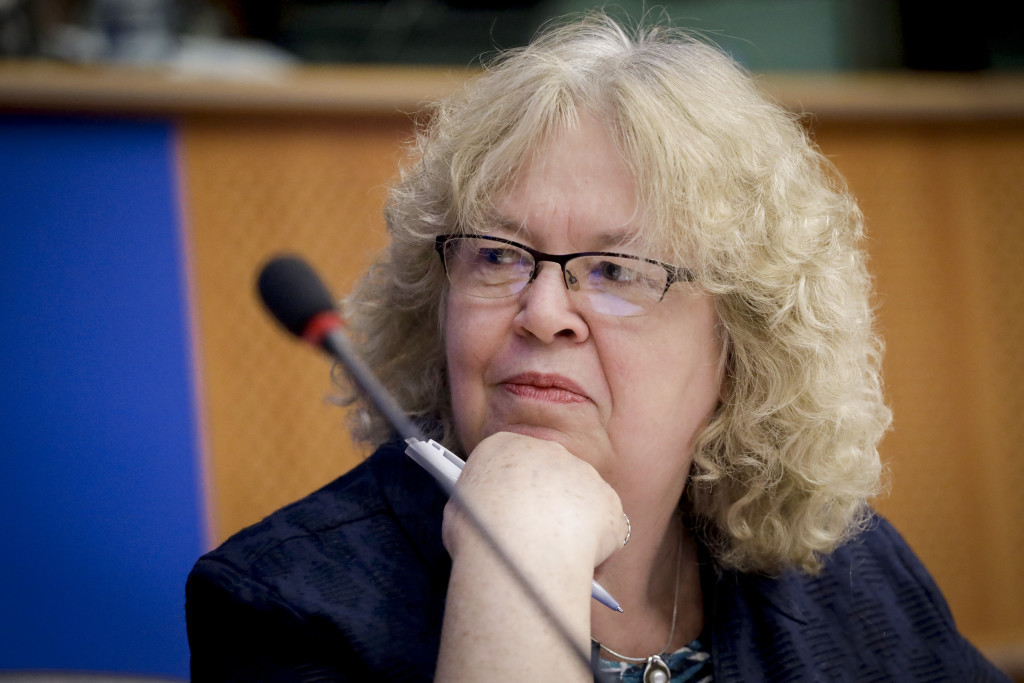 6 March 2018
Jean Lambert, London's Green MEP, joined a group of cross-party British MEPs who have written a joint letter to foreign secretary Boris Johnson. [1]
The 20 MEPs warned him against using "violent rhetoric" relating to leaving the European Union. Criticising "the language used by many senior politicians and much of the press", the MEPs single out terms such as "war cabinet", "punishment", "demands", "blackmail" and similar – some of which have been used by the Foreign Secretary himself.
They continued, "Much of the world already sees Brexit as a needless act of self-harm that diminishes the UK's standing in the world. The mantra of a global Britain rings hollow when it is accompanied by needlessly aggressive language directed at our closest partners."
"Finally, this language is dangerous for the UK's own culture and cohesion. For those millions of EU27 citizens in the UK, including the many married to British citizens, and UK Citizens in the EU that are very far from reassured about their futures, this language is genuinely threatening."
Read the letter to Johnson in full here.
Notes:
[1] http://www.independent.co.uk/news/uk/politics/boris-johnson-brexit-war-words-uk-image-british-meps-brexiteers-a8242541.html