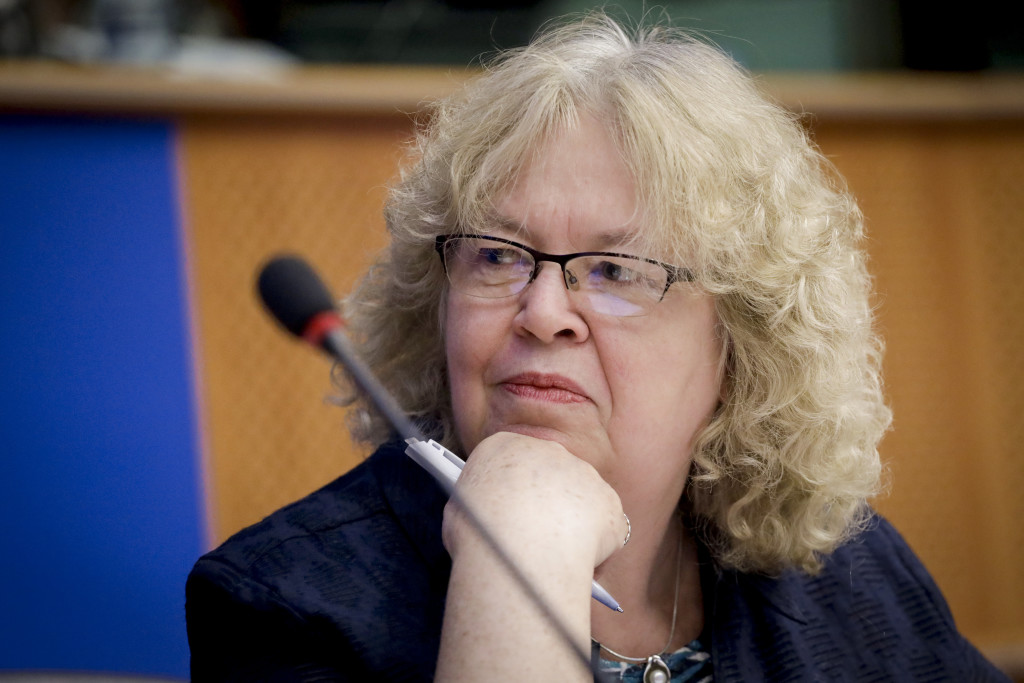 14 March 2018
This morning, Members of the European Parliament voted on a Brexit resolution outlining its stance on the guidelines for the framework of future EU-UK relations.
The resolution demands the UK addresses outstanding issues relating to citizens' rights, recalls the importance of the UK's commitment to ensure there will be no reduction of rights and safeguards as set out in the Good Friday Agreement, and warns the UK to ensure continued access to medicines post-Brexit. [1]
Following the vote, Jean Lambert, London's Green MEP, said:
"Last year, Theresa May promised that Brexit would "improve the quality of people's lives across the country". Yet ministers do not appear to have considered the impact of Brexit on people's lives for a moment.
Today MEPs have made it clear that this simply isn't acceptable. 
The UK Government needs to ensure that patients can still access life-saving medicines, and that the fragile peace on the Irish border is maintained. It needs to safeguard citizens' rights – both for EU nationals in the UK and British nationals in the EU27 – who have been treated with disdain and whose concerns have still not been adequately addressed.
It must provide concrete guarantees that the UK's high environmental, public health and food safety standards will not be chipped away. And it must heed my calls to safeguard the fundamental protections outlined in the EU Charter of Fundamental Rights. Vulnerable people cannot bear the brunt of the Government's reckless political manoeuvres.
The Prime Minister is absolutely correct that Brexit will be change the lives of people in the UK, and beyond. That's why it's so important their needs are prioritised at every stage of the negotiations.
The European Parliament's resolution sends a strong message to the European Council to consider these factors in advance of its meeting next week on the future relationship between the EU and the UK.
It also serves as a timely reminder to Theresa May that her Government can't continue to brush these critical issues under the carpet. The European Parliament has a vote on the final Brexit deal, and my colleagues and I will not support any agreement that threatens to significantly roll-back people's rights and freedoms."
Notes:
[1] http://www.europarl.europa.eu/sides/getDoc.do?type=MOTION&reference=B8-2018-0135&language=EN