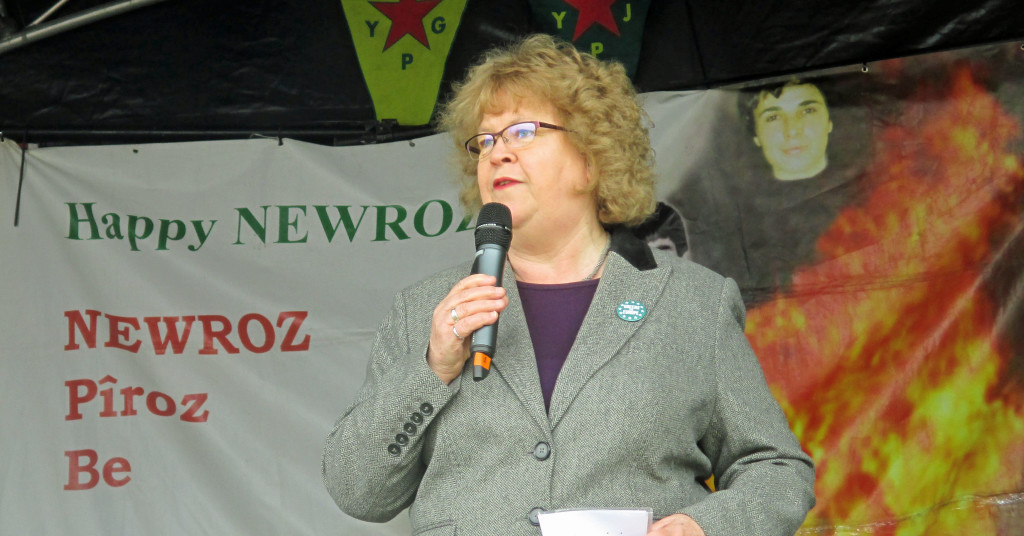 24 March 2018
Today Jean Lambert, London's Green MEP, sent a message of support to the Kurdish community as it held its annual Newroz celebrations in London's Finsbury Park. The festival of Newroz marks the start of spring, and is a chance to celebrate traditional Kurdish culture and heritage.
Jean said:
​​"Dear Friends,
I am so sorry not to be with you today, but I am observing elections in Sierra Leone where we hope to have a peaceful and credible election.
I have been told by many people there that they want their country to move further away from war and to democracy.
This is a desire that I know you share but we are seeing the opposite happening in too many places, including the tragedy of Afrin. The Greens have condemned those attacks and the devastating consequences for those who fought for freedom against Da'esh and then fell victim to Erdogan's hardline position against the rights of the Kurdish people. We have to stand with those who support democracy, the rights of women and minorities and the protection of our planet, so we can have a better future for all of us.
I know the Kurdish people are strong and determined to have that better future. I stand with you in that desire.
Happy Newroz."