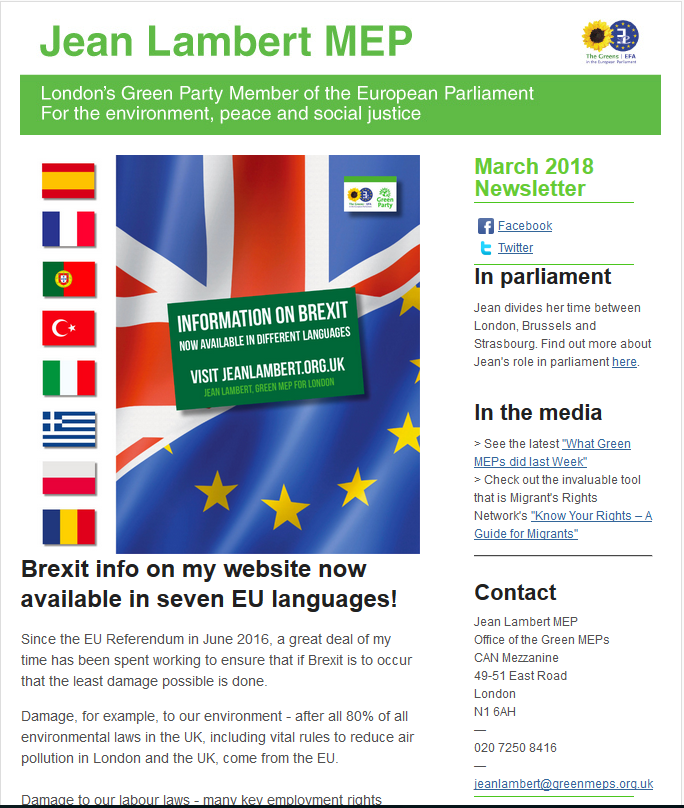 Jean's latest e-news is out now.
It features the updates to her website so that the Brexit section is now available in seven European languages. It also looks at the work she's doing to make sure British nationals in other EU countries are not forgotten about post-Brexit, her post as Chief Observer of the European Union election observation mission (EOM) to Sierra Leone and much more…
Read the newsletter in full here.
To receive monthly updates about Jean's work as London's Green MEP please sign up here.