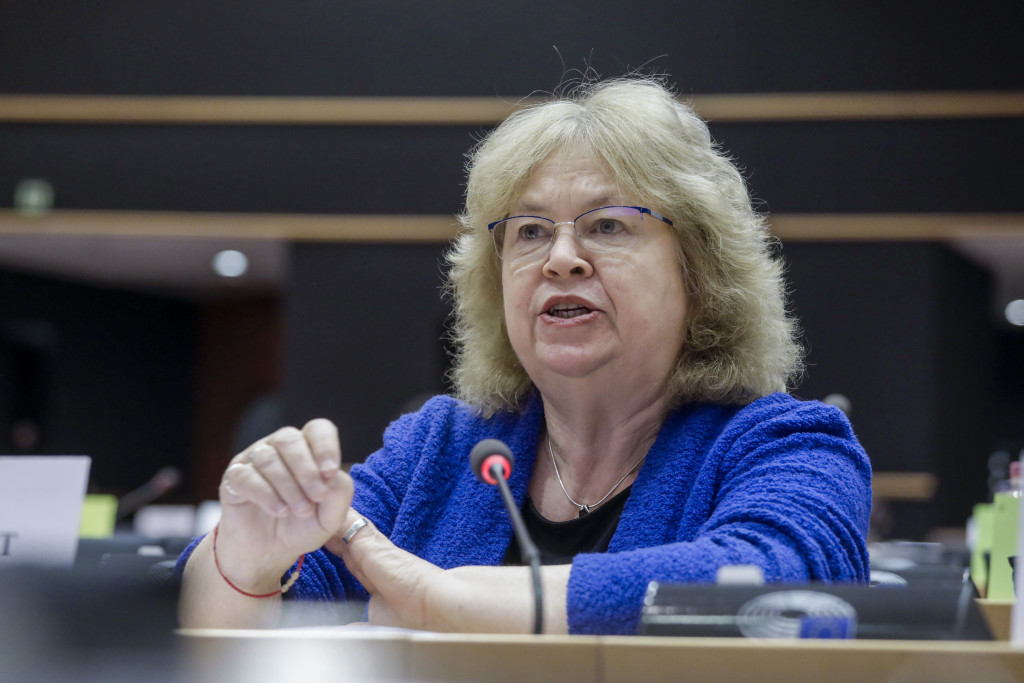 3 September 2018
Today Jean joined the launch of the Women for a People's Vote campaign at London's Royal College of Nursing, demanding that women's voices are put "front and centre" of the Brexit debate.
Jean Lambert, London's Green MEP, said:
"Men have not only dominated the public debate over Brexit, they are also steering the ship behind closed doors – filling almost every spot on the UK's Brexit negotiating team. This is not equality.
However, it's quite clear that women have most to lose should the UK leave the EU. From maternity rights to equal pay, we've worked hard and made huge progress in the European Parliament to further women's rights and gender equality. Now the UK Government seems intent on tossing some of these protections onto the Brexit bonfire.
That's why I'm proud to support the Women for a People's Vote campaign. It's time to put women's voices front and centre, and give the UK a chance to exit from Brexit."
Click here to find out more about the Women for a People's Vote campaign.
And, if you're yet to do so, please sign the petition for a People's Vote here.