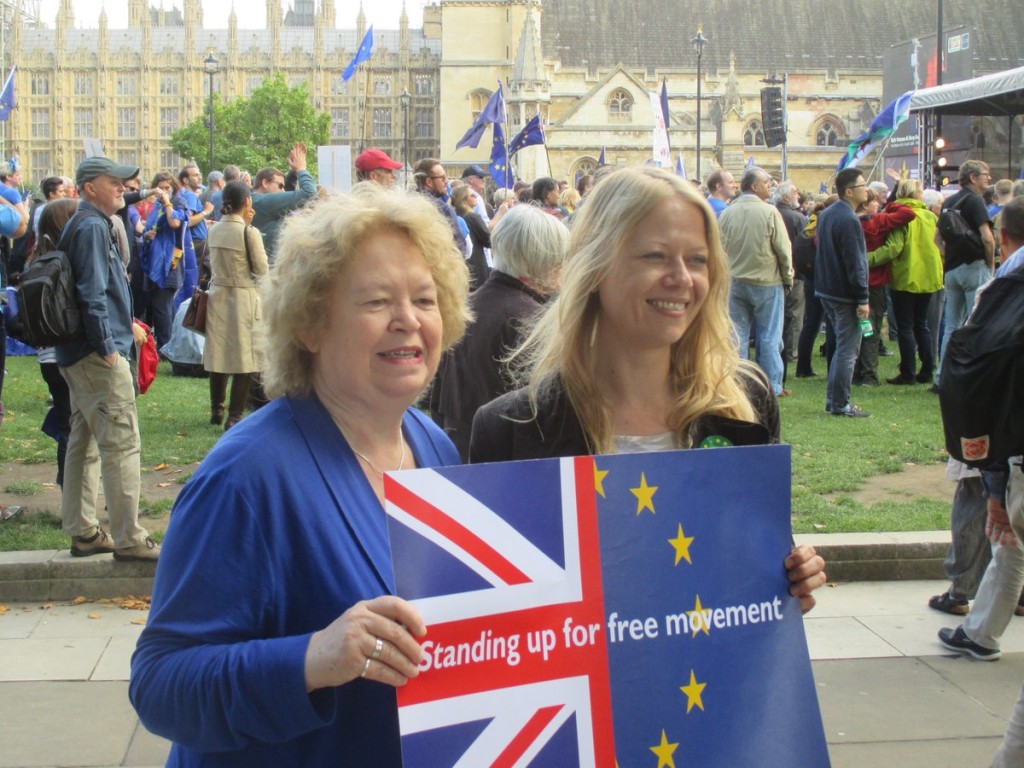 18 September 2018
"It's time to deal in the facts," says Jean Lambert – London's Green MEP and the Green Party's migration spokesperson – following the release of the Migration Advisory Commission's report [1].
The MAC report comes days before Jean is due to launch her own publication on this issue 'Brexit and Migration: A call from migrants, communities and sectors for a UK migration policy that benefits all'.
Jean's publication features essays from the representatives of legal and rights-based organisations (including Migrants' Rights Network, British Future and the TUC), sector bodies (including the BMA, NFU and FSB) and often excluded voices (British Youth Council and British in Europe), reaching 10 conclusions that the Government must incorporate into any future migration policy.
Jean Lambert, London's Green MEP and the Green Party' migration spokesperson, said in response:
"The Migration Advisory Commission's report, published today, debunks many – if not all – of those arguments thrown around in recent years to discredit free movement and immigrants.
The report finds that migrants pay more in taxes than they receive in benefits. They contribute more to the health service than they consume. There is no evidence that they increase crime. They have a positive impact on wages, productivity and innovation as well as on the quality of training for the UK workforce.
The message is clear: given these realities it is time to the change the largely negative language and tone around immigration. The Government must work in the public interest to detoxify the immigration debate, deal in the facts, and stop making migrants pay a harsh price for Government failures.
While the MAC report looks at immigration in isolation from the Brexit negotiations, as it is clearly not party to those conversations, my own report on the topic – Migration and Brexit – due out tomorrow, addresses where we are now and listens to the calls from a range of sectors which will be affected by any changes to migration policy vis-a-vis EEA nationals.
Like the MAC report, my publication recommends developing a simple, accessible system. However, in contrast to today's report, my contributors and I urge the Government to scrap its impossible and unrealistic net migration figure of 'tens of thousands', and to commit to ensuring employers can access the workers they need – regardless of their skill level and with their rights fully protected..
Crucially, my publication also calls for an end to any type of hostile language and policies around immigration. As the MAC report repeats, "impacts of migration often depend on other government policies". It highlights that where there may be some perceived impacts of immigration, this is more often due to the Government's own poor record in off-setting increases in demand – for example, in community resources and social housing.
It's time we start thinking seriously about developing skills training and ending poverty wages for everyone in the UK. We need to respond to the facts, and listen to immigrants, receiving communities and social partners to make sure we make migration a positive experience for all."
[1] https://www.gov.uk/government/publications/migration-advisory-committee-mac-report-eea-migration