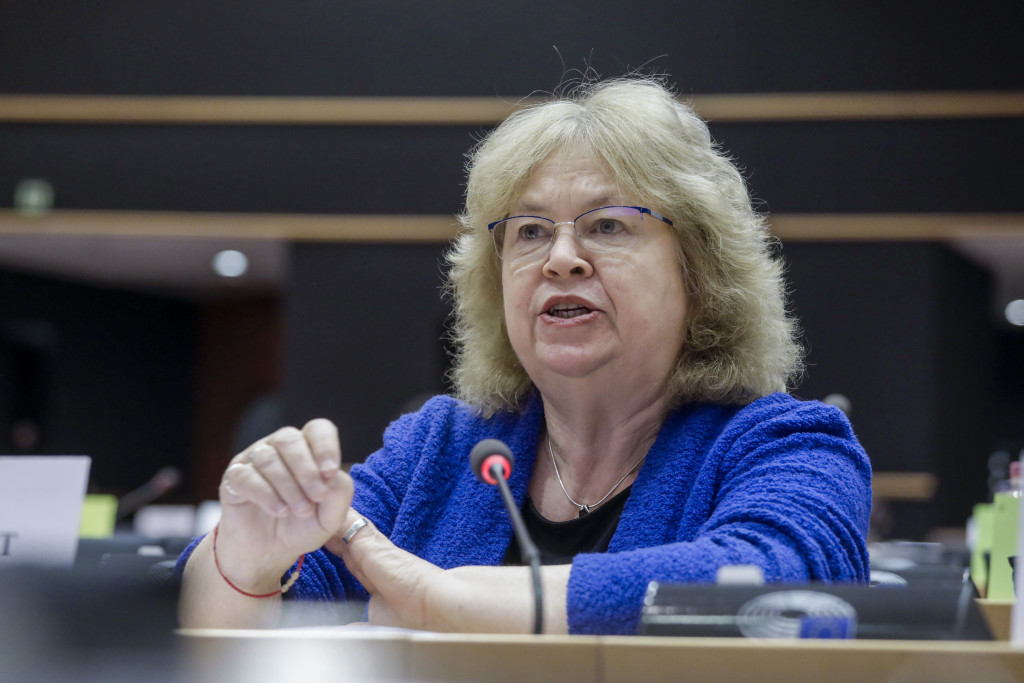 25 September 2018
The Cabinet's agreed new migration policy would be "devastating for migrants, communities, businesses and public services," Jean Lambert MEP stated this morning.
The Government's new proposals, reportedly agreed by the Cabinet, will end free movement – subjecting EEA nationals to the same broken immigration system as non-EEA nationals, including offering visas based on skills and wealth. [1]
The move is in stark contrast to the 10 recommendations in Jean Lambert MEP's publication, Migration and Brexit, published last Friday, which includes essays from groups including the National Farmers' Union, Creative Industries Federation and EEF (the manufacturers' organisation) who are concerned about the direction of Government policy. [2]
Jean Lambert, London's Green MEP and the Green Party's migration spokesperson, said:
"Theresa May's decision to end free movement will be devastating for migrants, communities, businesses and public services.
My new report, Migration and Brexit, out last week, highlighted that agriculture is not the only sector that relies on workers who earn less than £30,000 to flourish and grow. Without these workers the manufacturing sector could grind to a halt, small businesses be forced to shut their doors and the creative sector stifled. That's not to mention the shattering blow that could be inflicted on the construction, haulage, hospitality, health and social care sectors, if the Government gets this wrong.
It's important to remember that any deal on citizens' rights is likely to be reciprocal. This decision throws 1.6 million UK nationals living in the EU27 under the Brexit bus – snatching away their rights to continue living and working freely in other European countries. It's also a disaster for our young people, who did not vote for this, and who will miss out on a wealth of social, cultural and educational opportunities.
Let's not pretend this move is in the genuine interests of the country. It's born of Theresa May's obsession with cutting migration to the 'tens of thousands' – the same sentiment that led to 'Go Home' vans on our streets, and the hostile environment in our schools and hospitals. It's a policy designed to appease elements of her own party as she clings onto the leadership by her fingertips.
Rather than pandering to fears, ministers should act in the overwhelming public interest. This would involve abandoning its arbitrary net migration target, protecting the benefits of free movement, and investing in integration schemes that foster better connections within communities.
Rather than slamming the door shut on EEA nationals, we need an open, fair, humane and efficient immigration policy that will benefit all."
Notes:
[1] https://www.theguardian.com/politics/2018/sep/24/theresa-may-calls-for-immigration-based-on-skills-and-wealth
[2] http://www.jeanlambertmep.org.uk/2018/09/21/new-report-london-mep-outlines-alternative-vision-for-the-uks-post-brexit-migration-policy/