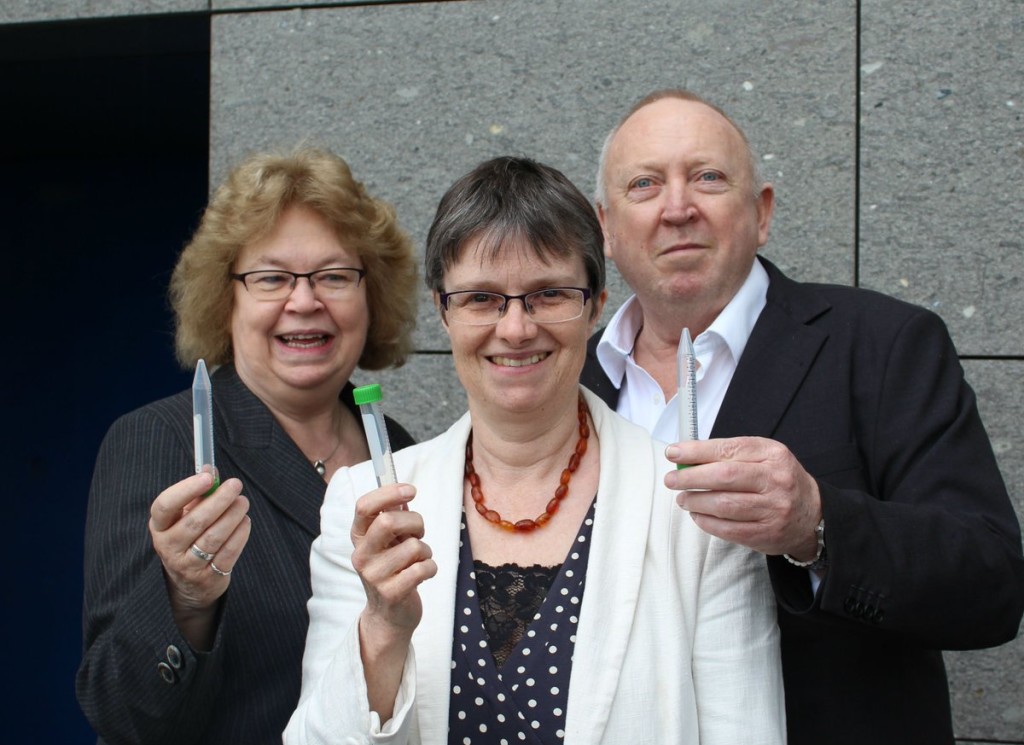 1 October 2018
Green MEPs have written to the Environment Secretary Michael Gove calling for a ban on the country's most-used weedkiller after a scientific study reveals the harm it causes to precarious bee populations.
A groundbreaking study by biologists from the University of Texas demonstrated how glyphosate, the active ingredient in the most widely used pesticides in the world, is linked to increased mortality of honey bee colonies [1].
Glyphosate has also been classified as 'probably carcinogenic' [2] to humans by the World Health Organisation, and Monsanto, the world's biggest glyphosate producer, was recently forced to pay out a record £300m in compensation to a US man who developed cancer after being exposed to the weedkiller [3].
The latest available stats show that more than 2,000 tonnes of glyphosate-containing pesticides were sprayed on crops across the UK in 2016 [4]. Meanwhile, bee populations in Britain, which provide a vital pollinator function, have shown a marked decline over the last thirty years.
The overwhelming scientific evidence linking another pesticide, neonicotinoids, with bee mortality led to a push by the EU to ban the use of substances and prompted Michael Gove to commit to banning its use in Britain [5].
UK Green MEPs have written to Mr Gove in light of the latest evidence, asking on the Defra Secretary to also urgently ban the use of glyphosate [6]
Jean Lambert, MEP for London, said:
"It is time to listen to the science and listen to the citizens. Just a few weeks ago, thousands of people joined the 'Walk for Wildlife'; people in Britain and across the EU are no longer willing to stand by as our precious wildlife is destroyed. For that reason, glyphosate is another bee-killing pesticide that must go the way of neonicotinoids. And that is to say nothing of the carcinogenic threat the toxic weedkiller poses to human health."
Keith Taylor, MEP for the South East, the animal rights spokesperson for the Green Party of England and Wales and a member of the European Parliament's Environment and Public Health Committee, said:
"It is shameful that the evident risk to human health and the already established threats to soil health hasn't yet moved the government to take action to end the use of glyphosate. Quite the opposite, in fact; the UK has consistently blocked attempts by MEPs to block the deadly pesticide."
"But with Michael Gove's fondness for bees, we can only hope this latest study will be the turning point and be the final nail in the coffin for this toxic weedkiller."
More than one million European citizens have signed a petition calling for a ban on glyphosate [7]. Molly Scott Cato, MEP for the South West and a member of the European Parliament's Agriculture Committee, added:
"So far Michael Gove's so-called 'Green Brexit' plans have not involved any suggestion of phasing out glyphosate. In fact, the emphasis on increasing yield while reducing carbon emissions suggests that Gove may favour the 'min-till' system of agriculture that abandons ploughing and relies heavily on glyphosate. But there is nothing green about the use of a chemical associated with a wide range of adverse health effects in humans, farm animals and wildlife. This latest study only proves the importance of an urgent transition towards non-chemical methods of dealing with weeds and pests. It would bee [sic] remiss of Mr Gove not to act."
Notes to the editor
[1] DOI: 10.1073/pnas.1803880115
[2] https://www.iarc.fr/en/media-centre/iarcnews/2016/glyphosate_IARC2016.php
[3] https://www.theguardian.com/business/2018/aug/10/monsanto-trial-cancer-dewayne-johnson-ruling
[4] Pesticide Usage Stats, Fera https://secure.fera.defra.gov.uk/pusstats/myindex.cfm
[5] https://www.theguardian.com/environment/2017/nov/09/uk-will-back-total-ban-on-bee-harming-pesticides-michael-gove-reveals
[6] http://www.jeanlambertmep.org.uk/wp-content/uploads/2018/10/document.pdf
[7] https://greennews.ie/petition-signed-1-3-million-calling-ban-glyphosate-delivered-european-commission/