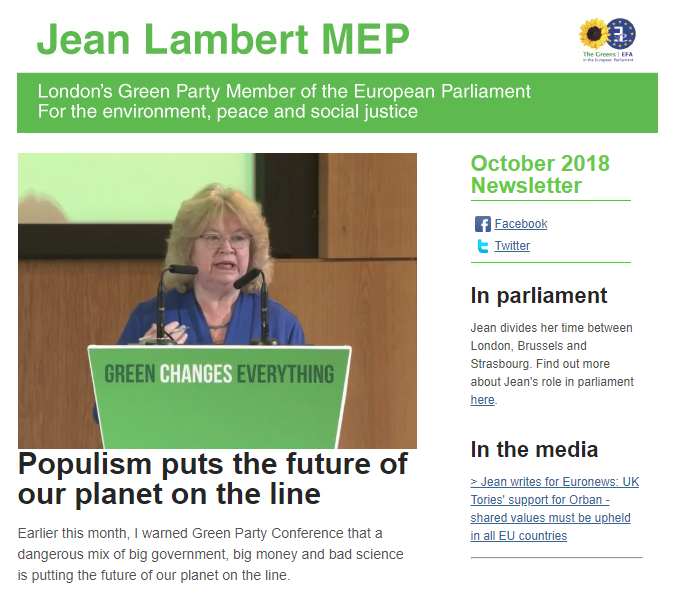 30 October 2018
Jean's latest e-news is out now.
It features a look at Jean's speech to the Green Party Conference in Bristol, marching in London to demand a People's Vote on the final Brexit deal, and the European Parliament's vote to ban single-use plastics.
Read the newsletter in full here.
To receive monthly updates about Jean's work as London's Green MEP please sign up here.