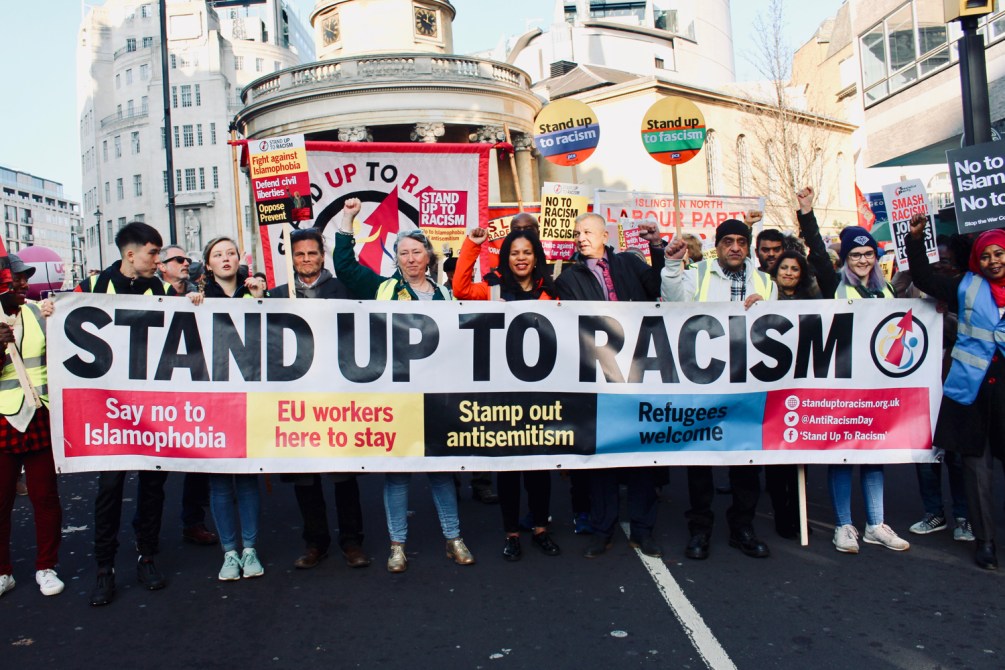 17 November 2018
Today Jean Lambert, London's Green MEP spoke at the National Unity Demonstration Against Racism and Fascism, organised by Stand Up To Racism, Unite Against Fascism and Love Music Hate Racism.
In total, 30,000 people attended the march in London from all over the UK. It was a powerful show of unity that vastly outnumbered any of the far-right rallies held this year.
Jean joined a line-up of powerful speakers from across the political spectrum, including representatives from Jewish, Muslim and Brazilian communities, the Justice for Grenfell campaign and UNISON.
It was an upbeat, peaceful, vibrant multi-cultural event celebrating diversity in the UK.
Date for your diaries for the next rally is 16 March 2019. To find out more details and sign up click here.
Above photo of courtesy of Unison Southend, and you can view more images from the march and rally here.