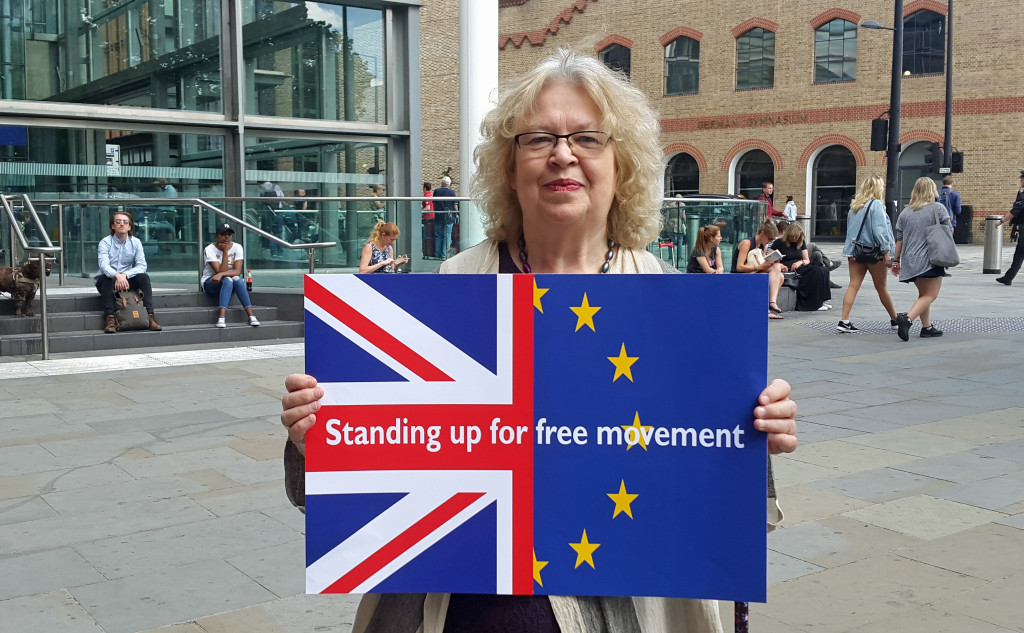 19 December 2018
Today the Government has unveiled its long-awaited immigration white paper, outlining its vision for the UK's post-Brexit immigration policy. [1]
Jean Lambert, London's Green MEP, has criticised the proposals for threatening to "plough the Home Office, and millions of lives, into crisis".
Jean explained:
"Having kicked the can down the road for months, the Government's immigration white paper has finally been published. Yet, with just 100 days to go until Brexit, it presents us with more questions than answers.
Firstly, what is the status of the Government's commitment to its impossible and absurd 'tens of thousands' net migration target? After all this time, the white paper is unclear on whether this figure – which was plucked out of thin air – remains a driving force behind Home Office policy. The Government should be brave enough to drop this goal, which undermines their claim to have a policy which works for the economy.
Secondly, question marks remain over the Government's much-touted £30,000 minimum income threshold. While it's encouraging that the Government appears to be back-tracking, it's absurd that this option remains on the table when ministers know full well that it would decimate crucial industries – forcing small businesses to shut their doors, and inflicting a real blow to our manufacturing, creative, construction, hospitality and health and social care sectors.
Meanwhile, despite claims to the contrary, the 'hostile environment' appears to remain in place, contributing to the growing racism and xenophobia that is billowing through the UK's towns and cities. Inflexible one-year work permits look set to frustrate both migrants and their employers. And, crucially, we remain none the wiser about what will happen to EU citizens living in the UK if this reckless Government drives us off a 'no deal' cliff edge come March 2019. The proposals revealed today are obviously designed for situation in which we live with a 'deal'.
Yet, for all these grey areas, one clear 'red line' refuses to budge: the Government remains committed to ending free movement – although this hurts its own citizens and businesses. Instead, it will subject EEA nationals to the same broken immigration regime that is currently endured by non-EEA nationals – merrily ploughing the Home Office, and millions of lives, into crisis, rather than improving the overall situation. The idea of a 'customer- focused' Home Office could come straight out of a Christmas cracker.
'Control' is the message; a word that has been highlighted 57 times in this document. But these are proposals presented by a Government which, at present, seems committed to chaos and is unable deliver on anything.
The people of the UK deserve better. I, and the Greens, will continue to celebrate the gift of free movement and the immense benefits and cultural richness it has brought to our shores."
Notes: