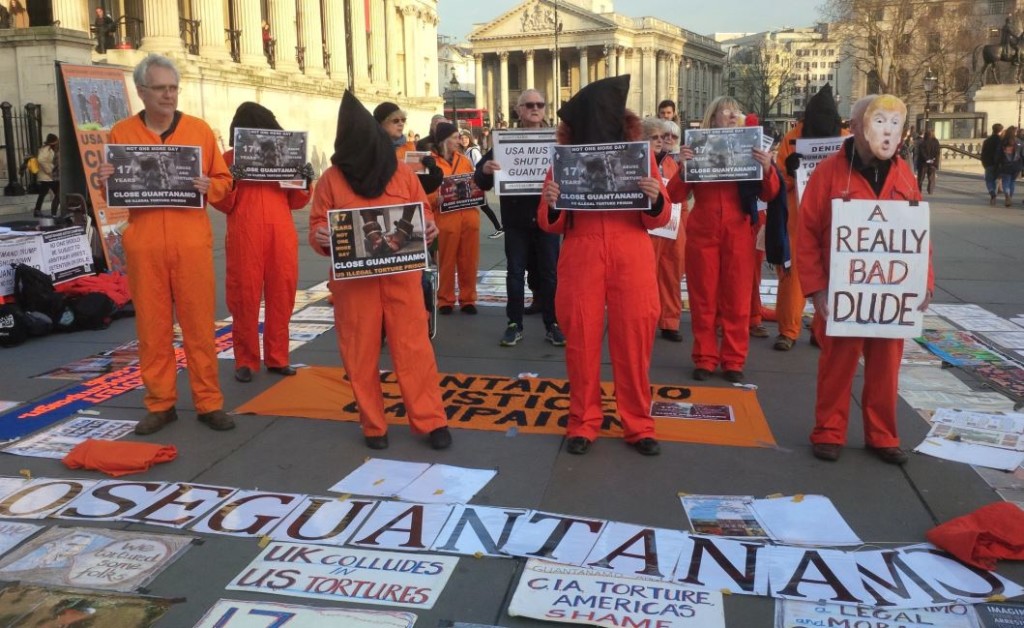 11 January 2019
On this day 17 years ago the first prisoners arrived at the US prison Guantanamo. Since this time inmates have been indefinitely detained without trial and several detainees have been tortured, the operations of this camp are considered to be a major breach of human rights by Amnesty International.
In London the date was marked by a vigil in Trafalgar Square organised by The Guantanamo Justice Campaign. Jean issued this statement of support.
Although Jean was unable to attend she issued this statement.
"For 17 years now, Guantanamo has been a stain on the reputation of the United States. Even today, 40 men remain locked up in the military prison – including many who have been cleared for release by the US and have every right to their freedom.
Given the clear human rights violations taking place in the facility, it's appalling that President Trump has reversed his predecessor's decision to shut it down.
World leaders should be making progress towards upholding human dignity – not repeating the mistakes of the past.
Every human being should have the right to a fair trial, and to freedom from degrading treatment. Detention without trial is a sign of a totalitarian system, not a law-abiding democracy.
We will continue to campaign on this issue until Guantanamo shuts down for good and its detainees are charged or released to be with their loved ones, according to international law."