11 March 2019
On 9 March 2019 I hosted a day conference to launch our book 'Greens for a Better Europe – 20 years of UK Green influence in the EU'.  The event also looked ahead to discuss the important issues and challenges that will be a focus for Greens and other campaigners in 2019 and beyond – in London and across Europe.  
'Greens for a Better Europe' assesses the work of the UK Green MEPs in the European Parliament over the past two decades, in the context of Green influence in European politics more generally. My contribution covers my time as London's Green MEP, from becoming one of the first UK Greens to enter the institution back in 1999, to navigating the catastrophic Brexit mess we find ourselves in today.  The book tells the story of the UK's four current and former MEPs – including chapters written by me, Caroline Lucas, Molly Scott Cato and Keith Taylor.
The book provided the jumping off point for the conference, and many of the speakers who shared their insights on the day also contributed chapters to 'Greens for a Better Europe'. Speakers included: Nick Dearden, Director of Global Justice Now; Caroline Russell, Green London Assembly Member; Monica Frassoni, Co-chair, European Greens (via video link); Natalie Bennett, Green European Journal and former Green Party Leader; Samir Jeraj, journalist and author of 'The Rent Trap'; and Jamila Schaefer, International Co-ordinator for the German Greens.
In this, my last few months as an MEP, my team and I were delighted to welcome so many engaged Greens and other activists, including European Green friends, in London.
My closing remarks to the day were that, if Britain leaves the EU, it will bring an end to 20 years of UK Green influence in the European Parliament and other EU institutions. We would be shutting out so much of what makes the UK a strong country. It should be unthinkable to choose not to sit at the table and play a role shaping our shared future. I think that's giving away control, not taking it back.
Our final speaker was Hannah Graham from the London Young Greens who highlighted that young people are particularly passionate about politics, engaging with environmental and social issues, and pushing for change. In recent months, they have seized control of the agenda via the inspiring school and youth strikes for climate and Extinction Rebellion protests.
The future is indeed Green.
If you would like a free copy of the #GreenMEPBook (and whilst my office is operational) click here to email us and let us know your full name and postal address.  
Alternatively, you can also download 'Greens for a Better Europe' as a free eBook here.
Photos of the event are below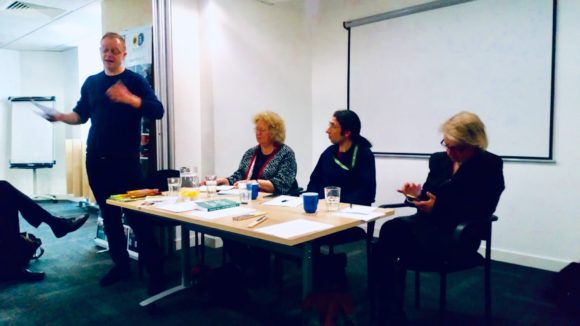 Right to Left: Nick Dearden, Jean Lambert, Danny Bates and Natalie Bennett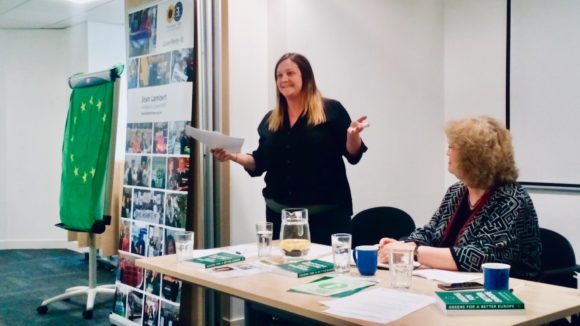 Hannah Graham from London Young Greens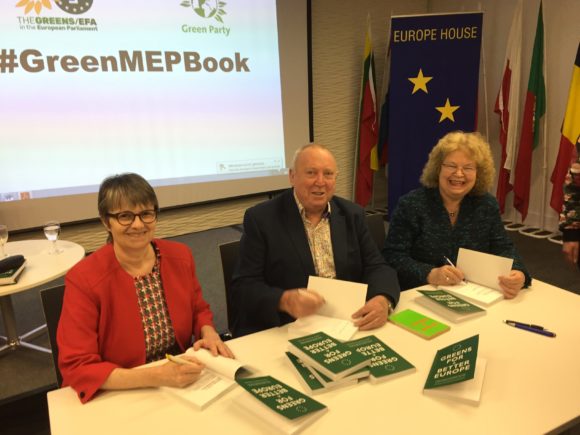 Right to Left: Molly Scott Cato MEP, Keith Taylor MEP and Jean Lambert MEP at Europe House 'Greens for a Better Europe' press launch