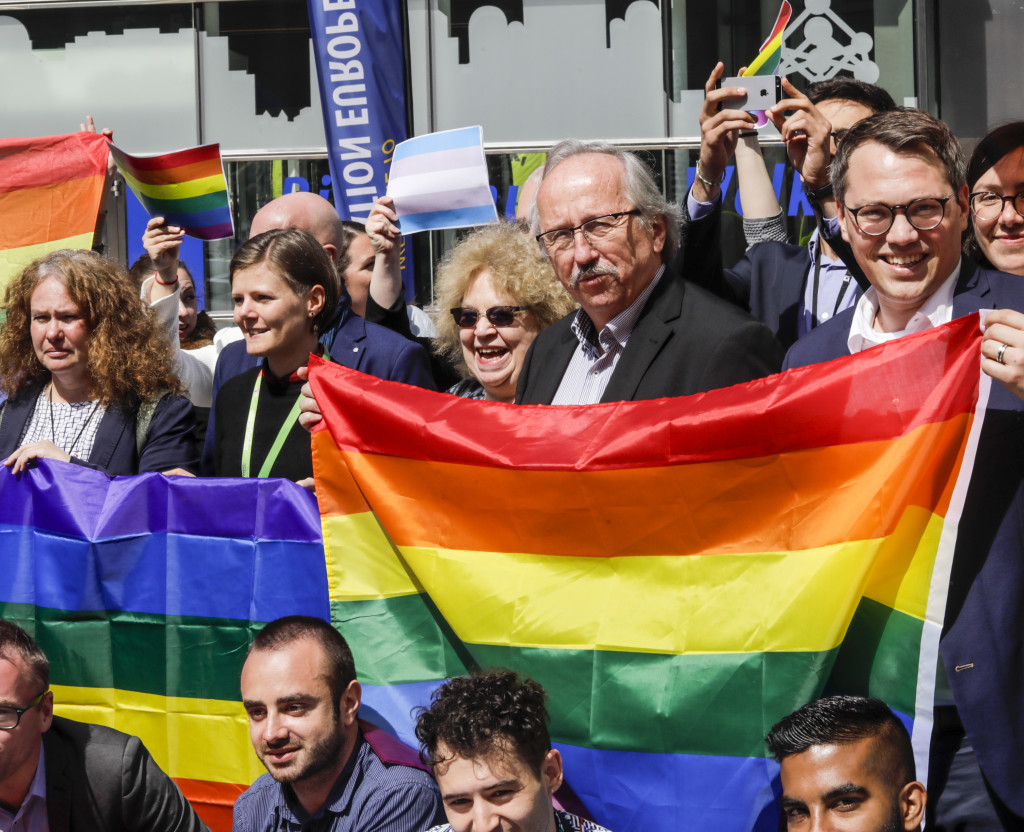 17 May 2019
Today is the International Day Against Homophobia, Transphobia and Biphobia (IDAHOBIT) – an occasion to celebrate LGBTI+ people around the world and recognise their struggles for equality.
Jean Lambert, London's Green MEP, said:
"During my 20 years as an MEP, it has been a privilege to see the European Parliament take steps towards protecting LGBTI+ rights  – from implementing the Charter of Fundamental Rights, to combatting discrimination in the workplace.
But despite this progress, we still have a mountain to climb when it comes to countering homophobia, transphobia and biphobia – both outside the EU, and much closer to home.
It's horrifying that attacks on the LGBTI+ community in my constituency of London have almost doubled since 2014 [1]. Last year saw an unprecedented number of anti-LGBTI+ attacks in France [2], while legal protections for vulnerable groups in many other EU countries have slipped back [3]."
The EU must throw its weight behind new legislation to counter these threats. It must urgently expand current rights and protections, and finally implement a comprehensive anti-discrimination directive banning discrimination in all areas of social life.
I pledge to keep the spirit of IDAHOBIT alive 365 days a year – standing in solidarity with the LGBTI+ community worldwide, and calling out discrimination against these groups wherever it is found."
Notes:
[1] https://www.bbc.com/news/av/uk-england-london-44729064/lgbt-hate-crime-on-the-rise-in-london
[2] https://www.pinknews.co.uk/2019/05/14/anti-lgbt-attacks-france-2018/
[3] https://www.pinknews.co.uk/2019/05/13/lgbt-rights-in-europe-regressing-campaigners-warn/