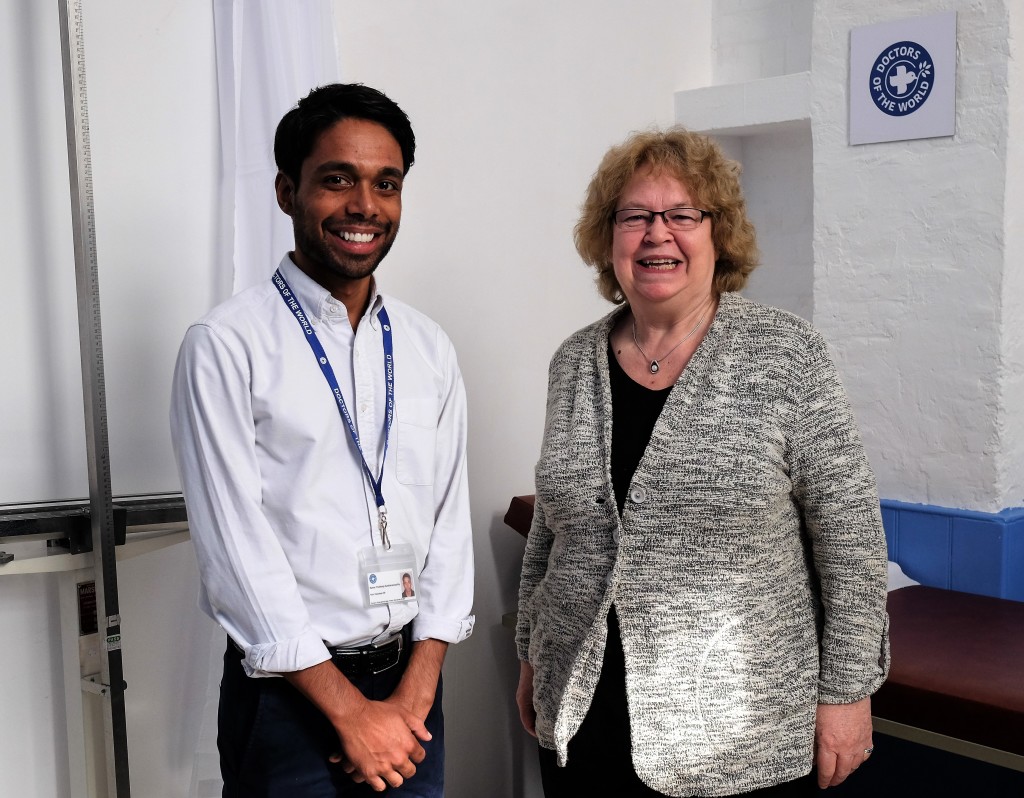 Brexit może być katastrofalny w skutkach dla pacjentów i zdrowia publicznego. Wynika to w dużej mierze z tego, że ujednolicone przepisy UE przynoszą jedną zasadniczą korzyść: gwarantują wysoki poziom bezpieczeństwa.
Bardzo ważne jest, aby negocjatorzy postępowali ostrożnie, ponieważ wszelkie zmiany obecnego systemu regulacyjnego mogą mieć znaczący wpływ na zaopatrzenie w leki i technologie medyczne – zarówno dla pacjentów w Wielkiej Brytanii, jak i w krajach UE 27.
W przypadku scenariusza "bez umowy" lub jeśli nie uda nam się zagwarantować odpowiednich jej warunków, jest bardzo możliwe, że pacjenci odczują opóźnienia w otrzymywaniu pewnych leków oraz dostępie do technologii. Niektóre z tych leków i urządzeń mogą stać się nawet niedostępne.
Według sojuszu Brexit Health Alliance każdego roku z UE do Wielkiej Brytanii wysyłanych jest 37 milionów zestawów dla pacjentów (patient packs). Niektóre z nich przeznaczone są do stosowania w sytuacjach powypadkowych i kryzysowych. Wysyłane z UE do Wielkiej Brytanii, w ciągu kilku godzin od złożenia zamówienia, są szczególnie potrzebne w przypadku niespodziewanych sytuacji kryzysowych na dużą skalę, takich jak ataki terrorystyczne. Leki zawarte w tych zestawach mają stosunkowo krótki okres przydatności do spożycia, co oznacza, że nie jest możliwe wcześniejsze składowanie. Uważa się, że przywrócone na skutek brexitu kontrole celne mogą spowodować opóźnienia dostaw, w najlepszym przypadku o pięć godzin. W sytuacjach zagrożenia życia jest to czas krytyczny.
Wielka Brytania może również napotkać problemy związane z licencjonowaniem leków. Na rynku brytyjskim jest obecnie 978 leków, które zostały dopuszczone do obrotu w drodze scentralizowanej procedury UE obowiązującej od 1995 r. Jeśli nie uzgodnimy systemu wzajemnego uznawania, licencja każdego z nich będzie musiała zostać poddana przeglądowi, co jest procesem kosztownym i czasochłonnym.
Rząd podjął już decyzję o odejściu od traktatu ustanawiającego Europejską Wspólnotę Energii Atomowej, EURATOM, pozornie bez żadnej realnej oceny konsekwencji. Wyjście z EURATOM stanowi realne zagrożenie dla zatrzymania nieprzerwanej, transgranicznej dostawy izotopów medycznych, na które, jak się szacuje, w Wielkiej Brytanii oczekuje co roku milion pacjentów cierpiących na nowotwory.
Wraz z moim kolegą, posłem do PE Keithem Taylorem, napisałam do rządu, wzywając ministrów do ponownej oceny decyzji o opuszczeniu EURATOM lub co najmniej pilnego zobowiązania się do pozostania z nim w jak najściślejszym związku po brexicie. ​ ​Tutaj można przeczytać ten list w całości.
Wielka Brytania jest również zaangażowana w wiele projektów badawczych w dziedzinie zdrowia z innymi partnerami z UE. Sześć z 24 europejskich sieci referencyjnych (ERN), które opracowują oraz łączą badania i najlepsze praktyki w rzadkich chorobach, jest prowadzonych przez brytyjską służbę zdrowia: obejmują takie schorzenia jak padaczka i choroby wątroby.  Nie jest jasne, jaką rolę w przyszłości będzie w nich odgrywać Wielka Brytania.
Istnieją również konsekwencje dla pracowników służby zdrowia. Najnowsze dane pokazują, że 56 na 1000 osób pracujących w brytyjskiej Narodowej Służbie Zdrowia (NHS) pochodzi z krajów UE 27, ze szczególną koncentracją w Londynie. Obserwujemy obecnie wzrost liczby pielęgniarek z krajów UE 27, które opuszczają brytyjską służbę zdrowia, a także spowolnienie rekrutacji z tych krajów. Szacuje się również, że 90 000 osób z całej UE pracuje w Wielkiej Brytanii w zakresie opieki społecznej: nie jest jasne, ile z nich tu pozostanie.
Moi koledzy z partii Zielonych i ja będziemy nadal domagać się, aby rząd w negocjacjach przyjął podejście "pacjenci na pierwszym miejscu". Domagamy się konkretnych gwarancji, że brexit nie będzie miał negatywnego wpływu na zdrowie publiczne i nie będzie stwarzał zagrożenia dla życia.